iOS 6 Developer Preview out today, public release this fall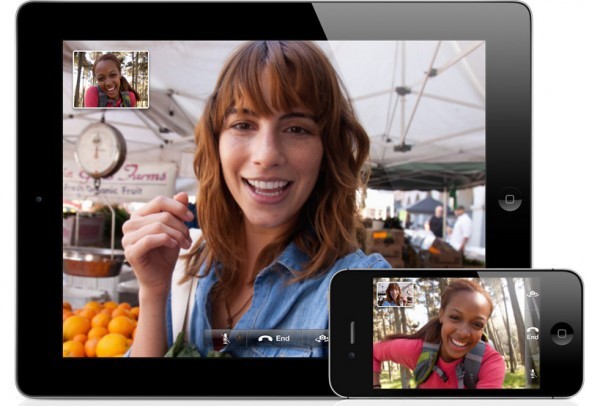 While the focus of WWDC's iOS 6 announcements surround Apple's decision to kick Google to the curb when it comes to maps, there are plenty of other features coming to the next version of Apple's mobile operating system that deserve mention.
"iOS 6 continues the rapid pace of innovation that is helping Apple reinvent the phone and create the iPad category, delivering the best mobile experience available on any device", iOS chief Scott Forstall says.
Siri's getting a bit smarter, including the capability to answer sports questions, show movie listings and reviews, and display better restaurant information. Integration with the OpenTable app will allow Siri to assist in placing reservations. Siri can even post Twitter updates, and yes even to Facebook, which gets the same integration throughout iOS (and Mac OS X "Mountain Lion" too) that Twitter did.
And guess what? She's finally coming to the iPad, and even cars too. In an effort that seems directed at the likes of OnStar and even Microsoft's Sync, Siri will make its way into select BMW, GM, Mercedes, Land Rover, Jaguar, Audi, Toyota and Honda vehicles via a button on the steering wheel.
While it will still require you to carry an iPhone (smart move Apple, it doesn't affect their iPhone sales), Siri will talk to you through your car's integrated Bluetooth system. The details are really scant as it was only a passing mention by Forstall during the keynote, but expect to see this in cars within the next year.
Photo Streams will now be shareable between iOS devices, and finally Apple has turned on cellular data support for FaceTime, making the videoconferencing feature truly useful.
A new app called Passbook makes its debut; Forstall described it as an easy way to keep passes in one place, such as airline or movie tickets, or even loyalty cards. Since the app is location aware, the ticket or loyalty card needed will automatically appear when you are near to a specific location.
Other enhancements include iCloud Tabs; photo upload functionality; full-screen functionality in mobile Safari; VIP mail functionality, which generates a notification when a message is received by an important sender; do-not-disturb option that turns off all types of notifications; and enhancements designed to improve the experience for Chinese users.
The latest version of iOS 6 will be compatible with the iPhone 3GS, 4, and 4S, and the new iPad, iPad 2 and iPod touch (fourth generation). It appears as if owners of the original iPad are out of luck for now, unfortunately. iOS 6 beta is available to developers today with an expected release in the fall for the public, likely close to the launch of the iPhone 5.
Does iOS 6 finally place Apple's mobile operating system on level playing ground with Android as far as functionality goes? Arguably, yes. Turn by turn navigation was an advantage to Android's mapping platform -- that is now available in iOS. Attaching photos and videos the right way from the Mail app was another pet peeve of many, which you coud do far easier on Android. That's fixed.
It does seem like Apple took a long look at Android this time around and decided to close the gap completely. It's hard not to say Apple is building momentum in the mobile space as of late, and iOS 6 does look to maintain if not accelerate it. The real test though will be the iPhone 5 in the fall. Will the combination of a phone from Apple that finally admits we need larger displays, combined with a considerably better mobile OS be the ticket?
Time will tell. That said, don't forget Google I/O is in two weeks. While the gap has closed today, Google might be able to jump back out front with the release of "Jellybean".