Friendly advice to a fellow post-PC traveller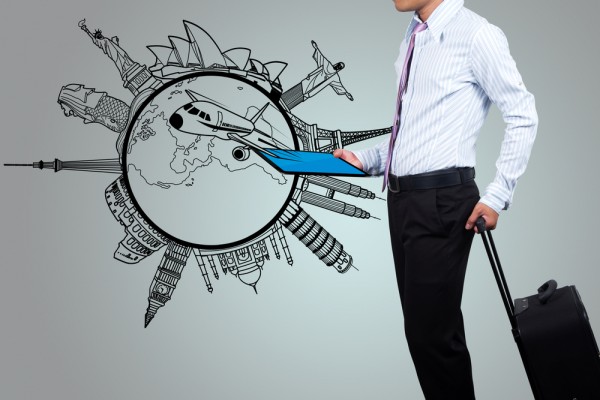 You do even better! That's what I'd say to fellow BetaNews contributor Mihaita Bamburic if I ran into him in a hallway somewhere. As I watch with amusement, his "existential struggle" with the post-PC question, I have to chuckle a bit at his naïveté. Like most PC veterans, Mihaita tries to squeeze a square peg (tablet) into a round hole (desktop-centric thinking). He'll need to leave those preconceptions behind if he ever hopes to do more than scratch the post-PC surface.
For starters, reset your purchasing criteria. You need to forget about those expensive "clamshell" tablet/dock combos and start off with a simple, cheap Android tab. I picked up a dozen Acer Iconia A200s on eBay for use at the new school my wife and I are building. Prices ranged from $170-200 for refurbished units with 8GB or 16GB of onboard SD storage. At that price point, you can pretty much experiment to your heart's content without worrying about trashing some "transforming" device that costs more than a decent laptop.
With that fear out of the way, my first task was to root my tablet and install one of the more polished custom ROMs, specifically, the FLEXREAPER build by xda's "civato". Combined with a tweaked, overclockable kernel from "godmachine81" (a.k.a. "linuxsociety"), I've been able to create the smoothest tablet experience possible under Android Ice Cream Sandwich. And the overclocking capability allows me to run the tablet's Tegra 2 CPU at 1.504GHz, delivering SunSpider and BrowserMark scores that blow the doors off of even the mighty Nexus 7. Basically, it runs like a bat out of hell.
You'll also want to look for a tablet with a full-sized USB port. Sure, you can get away with using Bluetooth for your connectivity needs. But there's simply no substitute for the simplicity of USB. Not only can I plug in a mouse/keyboard dongle (yes, Android supports mice -- ignore the trolls spreading disinformation), I can also use it to connect to my 1TB Western Digital portable hard disk, giving me almost unlimited storage. I can even hang a USB hub off the port if I need to work with more than one device at a time.
Note that, while I prefer USB for mouse connectivity (it gives me access to wider array of devices), I'm still hooked on my Logitech Bluetooth Keyboard for Android 3.0+. I've mentioned before how wonderful the key travel is. But I'd be remiss if I didn't point out all of the Android-specific function keys that make navigating the OS that much easier. From media controls to the ever-useful "home" key, nothing beats a good keyboard shortcut.
A major advantage of my "a la carte" post-PC solution is that you can tune the configuration to match specific usage scenarios. Taking a spin to the market and want to have email and Skype handy? Just bring the tablet and maybe a headset. Planning a longer trip where you know you'll need to do some serious content creation or correspondence? Throw the keyboard and mouse into your go bag.
It's this flexibility that slowly wins you over to the post-PC "dark side" -- the idea that you can build your computing environment around a highly portable "core" and then add/remove supporting components as needed. The whole concept represents a major departure from the "kitchen sink" approach of traditional laptop designs. And best of all, I pulled my entire solution together for under $300. That's less than half the cost of a high-end "clamshell" transformer configuration, and still well below even netbook territory.
So, at the end of the day, my advice to Mihaita is to start small. Grab a cheap tab off of eBay or Amazon, then pair it with a Bluetooth keyboard and mouse for when you need to do serious writing. You've already shown a willingness to tweak and root your devices, so grabbing a custom mod like FLEXREAPER will open your tablet world even wider.
Just don't go into the process thinking like a laptop user. Give the form factor and usage model a chance to grow on you. Do this and I guarantee that, after a while, you'll start to wonder why you kept lugging that spinning, whirring dinosaur around for so long
Photo Credit:  suphakit73/Shutterstock