Panasonic knocks down price on second-gen lightweight Toughbook 53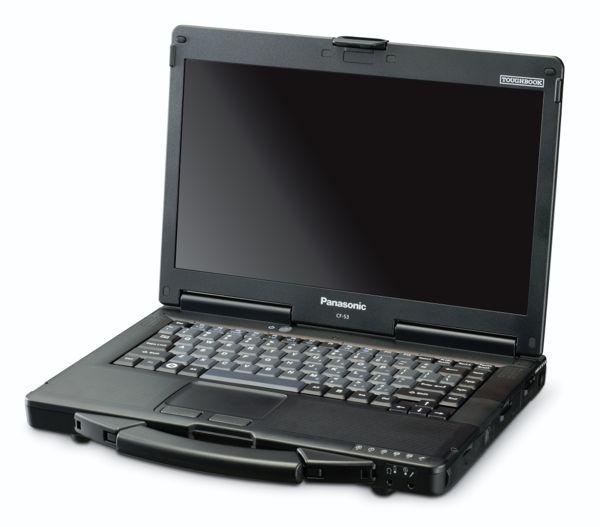 Panasonic on Tuesday debuted the second generation upgrade of its lightweight Toughbook 53 notebook computer, which features a faster processor, a larger storage capacity, and improved battery life.
For almost fifteen years, Panasonic's Toughbook has been one of the most recognized brands in ruggedized mobile PCs, and it has included a number of different enterprise-class form factors. Last year, however, the company took the Toughbook brand into two new directions that mirrored the state of the consumer PC industry at large, and the impact it has been having on enterprise devices: Android-powered mobile tablets and lighter-weight touchscreen notebooks.
The Toughbook 53, the lighter weight touchscreen notebook Panasonic debuted last year, was only designated as being "semi-rugged," rather than the full-blown "rugged" designation of its full-sized cousins in the product line.
The updated Toughbook 53 that Panasonic debuted today features the same 14" LED screen as its predecessor, and the same spill-resistant keyboard and 30 inch drop-proof chassis, but it can be equipped with an Intel Core i5-3320M vPro processor (3MB cache, up to 3.3 GHz) with up to 8GB of RAM, 7200 RPM HDDs up to 500GB in size, or SSDs in 128GB, 256GB, or 512GB sizes. It features two USB 3.0 ports instead of one, and maximum battery life has been stretched by an hour to 11 hours (according to MobileMark 2007 benchmarking.)
With the improved specs, the Panasonic Toughbook 53 has also gotten cheaper by 12.5 percent. This version starts at $1,399, while the original version started at $1,599.