Get Google Maps back in iOS 6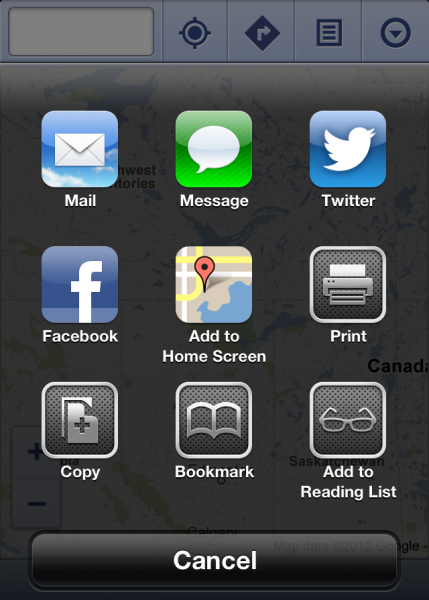 Although there are downsides to the latest version of iOS 6, it's mostly a welcome improvement, with of course the notable exception of the new maps feature that is a poor substitute for the Google app it replaced.
If you're unhappy with the poor-quality cartography, incorrect place names and dodgy and potentially dangerous driving directions that seem to be the app's stock-in-trade, don't worry -- there's a quick fix available that should tide you over until Google releases its sorely needed-new Maps application.
Just open up Safari and navigate to maps.google.com. A small window will appear, telling you how to install the web app on your device. Just tap the arrow at the bottom of the page and select the Add to Home Screen icon. Give the icon a name, or select the default choice ("Google Maps") and hit return. You can then drag the icon to your front screen, and launch the app whenever you need decent, reliable directions and trustworthy mapping.
While not an ideal solution, it's certainly an improvement over the new built-in maps app.