Now in its 28th year, Quicken finally goes mobile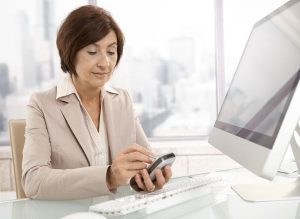 Software company Intuit on Wednesday announced Quicken 2013, the latest version of its long-running financial management software, will have mobile companion editions for iPhone, iPad, iPod touch, Android smartphones and tablets, and the Kindle Fire. The application gives users mobile access to their checking, savings and credit card account information, budgeting and expense management information, and projection data.
Intuit says these are the first-ever mobile versions of Quicken, which is technically true. However, the company had a number of apps that offered an approximation of Quicken's functionality. In 2009, for example, the Web-based version of Quicken, appropriately named Quicken Online, launched its own iOS application. Additionally, Intuit's Mint provides elegant budgeting and account management apps for iOS and Android.
Since acquiring Mint in 2009, Quicken's place outside of the desktop has been unclear. Quicken 2011 borrowed heavily from Mint, both graphically and structurally. By the next version, the Quicken group told Rafe Needleman at Cnet that the future of the platform was Mint.
Because it has existed since the microcomputer era of the early 80's, Quicken has reached a point where it's catering to a deeply entrenched userbase, and not expanding in the way it used to, especially with financial management and budgeting services being built into many online bank accounts. Still, the time is now for Quicken to boldly go forth into the smartphone and mobile tablet realm. Whether or not it sees traction against Intuit's other mobile offerings is another affair.
These mobile apps only work with Quicken 2013, and Intuit has no plans to expand support to older versions of Quicken. All applications are now available in their respective app stores: Google Play, iTunes, and Amazon's Appstore for Android
Photo: StockLite/Shutterstock