Get 21GB of space on MegaCloud for free [BetaNews Exclusive Offer]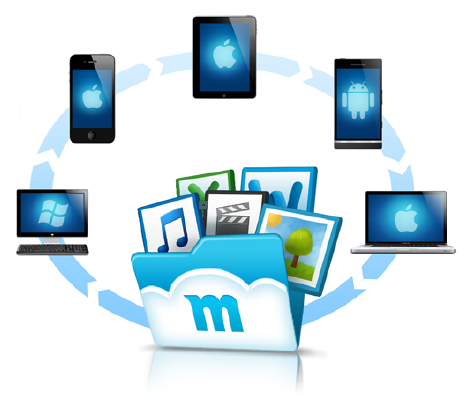 MegaCloud is a new, free-to-use cloud storage and backup service (compatible with Windows, Mac, Linux, and Mobile) that lets you store, sync and share all your documents, photos, music, videos and more across all of your devices. Unlike some similar services, having a free account doesn't mean being restricted in any way -- all free users get 16GB of space, divided into 8GB for storage and 8GB for backups.
Well, that's how much ordinary, everyday free users get. But obviously, as a BetaNews reader you deserve a little extra, so MegaCloud has kindly upped the free storage on offer to 21GB (13GB for storage, plus 8GB for backups) exclusively for us, and all you need to do is click on the link below and sign up for a free account. And if that's still not enough free space for you, you can get yet more gratis storage simply by installing a mobile app or referring friends to the service.
MegaCloud might be the new kid on the block, but it offers lots of impressive features. You can use it to:
Share photos, videos and more across Twitter and Facebook in a single click.
Access and manage your files on the go with MegaCloud for Mobile (supports all iOS and Android devices).
Create Shareable links with a passcode to securely share your files with friends.
Revisit and restore earlier versions of your files.
Browse, edit, view and even delete your files online (including audio and video).
Review and retrieve deleted files.
Effortlessly protect your social media and email data with Social Media Backup.
Discuss individual files with others whom you've granted access to.
Its fully-featured backup service lets you choose exactly what you want to copy over, as well as creating schedules for automatic and regular backups of your hard drive. All backups created with MegaCloud can be restored at the click of a button which makes the process of moving your data from one PC to another a simple and very convenient endeavor.
To sign up just click here. You will need to use that link and install the software (and sign in to it) to get your 5GB bonus.
Update: If you followed the instructions (clicked the link, signed up for a new account, installed the software and logged into it) and still haven't got the 5GB bonus, you can contact MegaCloud with your problem here.