Microsoft releases cumulative update for Windows 8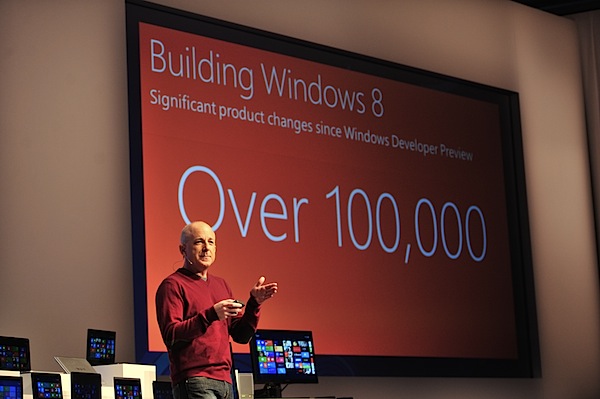 With the newest incarnation of Windows fast approaching, Microsoft has released a 102MB cumulative update for the "gold", or final, versions of Windows 8 and Windows Server 2012, designed to make the new operating system ready for general availability. According to Steven Sinofsky's Building Windows 8 blog post, the update improves the OS's "performance, power management and battery efficiency, media playback, and compatibility."
You can install the 'Update for Windows 8' through the control panel and see exactly what's been addressed in the accompanying Knowledge Base article.
The list of improvements is as follows:
Increased power efficiency to extend battery life
Performance improvements in Windows 8 applications and Start screen
Improved audio and video playback in many scenarios
Improved application and driver compatibility with Windows 8
According to Sinofsky, "During the final months of Windows 8, we challenged ourselves to create the tools and processes to be able to deliver these "post-RTM" updates sooner than a service pack. By developing better test automation and test coverage tools we are happy to say that Windows 8 will be totally up to date for all customers starting at general availability. If you are an MSDN or enterprise customer, these updates will be available for your Windows 8 PCs via Windows Update as of today (October 9), following our standard cadence for Windows Updates on the second Tuesday of each month at about 10:00am".