Will you buy Surface RT?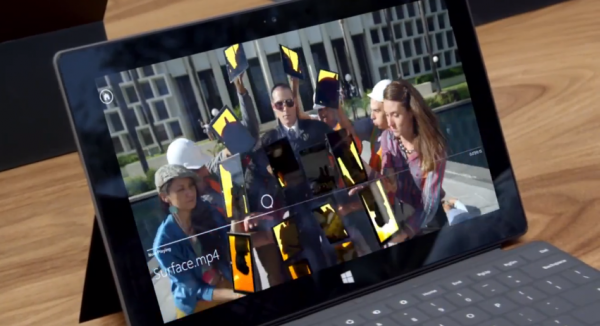 Today, Microsoft started taking pre-orders for Surface RT, one of its two branded tablets. The other, which isn't formerly priced, will cost more and comes with Windows 8 Pro. RT prices range from $499 to $699, on par with the new iPad. Microsoft chose not to sell the tablet against lower-cost Androids, such as Samsung Galaxy Tab 2 10.1, which Amazon has for $359.
Surface marks Microsoft's first real push into the tablet market. True, the company released Windows XP Tablet Edition a decade ago but OEMs shipped hardware. Now Microsoft competes with them, by offering its own device, which is optimized for its software and services and ships free of bloatware.
Some things you should know:
Windows RT runs applications available from Microsoft Store, so you can forget your existing ones and expect some lag as replacements or upgrades come to market.
Internet Explorer 10 is the primary, default browser -- and this cannot be changed. If you love, say, Google Chrome or Mozilla Firefox, expected less than your current experience with either.
Office 2013 Home and Student is included for free, but Preview initially -- this despite Microsoft releasing gold code last week.
Tablet Choices
Two of the three Surface models come with detachable keyboard covers. The entry-level model does not. There are two types of covers -- Touch and Type. Touch covers cost an additional $119.99 and come in five colors -- black, cyan, magenta, red and white. Type is grey and $129.99.
Microsoft describes Type as a "dual keyboard cover that lets you work the way you're used to working. With a full row of function keys, Type Cover marries the comfort and speed of a traditional keyboard with an incredibly thin form factor so you can be productive anywhere, anytime".
Quick specs and prices compared to two other tablets with similarly-sized screens:
Surface RT: 10.6-inch ClearType HD Display with 1366 by 768 resolution; Nvidia T30 processor; 2GB RAM; 32GB or 64GB storage; 720p front- and rear-facing cameras (meaning they're for video more than photos); accelerometer; ambient light sensor; barometer; magnetometer; Wi-Fi A/N; Bluetooth 4; Windows RT. Dimensions and weight: 10.81 x 6.77 x 0.37 inches and just under 1.5 pounds. Price: $499 (32GB); $599 (32GB with keyboard cover); $699 (64GB with keyboard cover).
New iPad: A5X dual-core processor; 9.7-inch LED display with 2048 by 1536 resolution; 1GB RAM; 16GB, 32GB or 64GB internal memory; 5-megapixel camera; 1080p video recording and playback; accelerometer; ambient light sensor; compass; gyroscope; GPS; Bluetooth 4.0; Wi-Fi A/N; 11,666 mAh battery; iOS 6. Dimensions and weight: 7.31 x 9.5 x .37 inches and 1.44 pounds (1.46 pounds with 4G radio). Price: $499 (16GB); $599 (32GB); $699 (64GB).
Samsung Galaxy Tab 2: 1 GHz dual-core processor; 10.1-inch WXGA display with 1280 by 800 resolution; 1GB RAM; 16GB or 32GB storage; microSD slot (up to 32GB additional storage); 3-megapixel rear-facing and VGA front-facing cameras; accelerometer; barometer; gyroscope; GPS; Wi-Fi A/N; Bluetooth 3; Wi-Fi and HSPA+ (on some models); 7,000 mAh battery; Android 4.0 (Ice Cream Sandwich). Dimensions and weight: 6.9 x 10.1 x .38 inches and 1.4 pounds. Price: $359 street (16GB).
But the real question: Will you buy?
Troy Gates "pre-ordered two -- one for my college son and one for the family to share. Their iPad 2 and original Kindle Fire will go up on eBay. I am waiting for Surface Pro before I sell my iPad 3".
Reader nvic "might consider a Pro in the future, but RT is worthless to me. I have an iPad now: I spend 80-percent of my time in remote desktop. RT would have the same problem. Besides, Surface RT would be a step back even from that".
Please take the poll above and give your reasons why or why not in comments below.