Microsoft releases Office 2013 gold code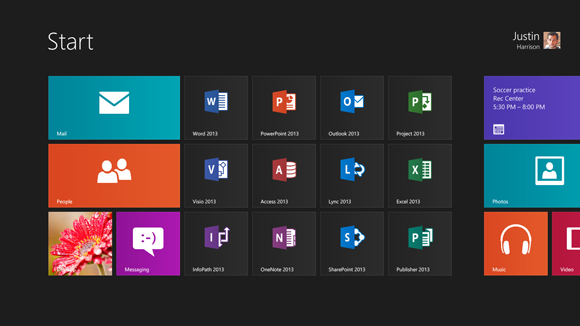 Three months after offering a public preview, overnight, Microsoft announced that Office 2013 released to manufacturing. Development is complete. The timing isn't surprising, given the software is bundled with Windows RT, which will be available to purchase on new computing devices in two weeks.
However, Windows RT-based devices, and specifically the Surface RT, will come with a preview version of Office 2013 rather than the fully-developed final code, due to the time-frame between the device and the software suite launch.
Most customers will wait until next year to get the software.  Microsoft plans to release Office 2013 in first quarter, rather than alongside the launch of Windows 8. Meantime, starting October 19, customers purchasing Office 2010 will receive its successor "for free upon availability".
Office 2013 is designed to work in conjunction with the newly introduced ecosystem that forms around Windows 8. Therefore it comes as no surprise that the productivity suite now sports a design centered around touch operations and a more up-to-date usage scenario that includes reading, communication and taking notes, among others, which are all significant roles mostly part of the tablet lifestyle.
For professionals and developers, Office 2013 will be available earlier, mid-November, for download via MSDN and TechNet. Volume Licensing customers with Software Assurance can get the software around the same time, with pricing to be disclosed on December 1.
Additionally, Microsoft will release new Office 365 Enterprise features, concurrently with the suite's availability to developers and enterprises.