Google Play update lets you remove apps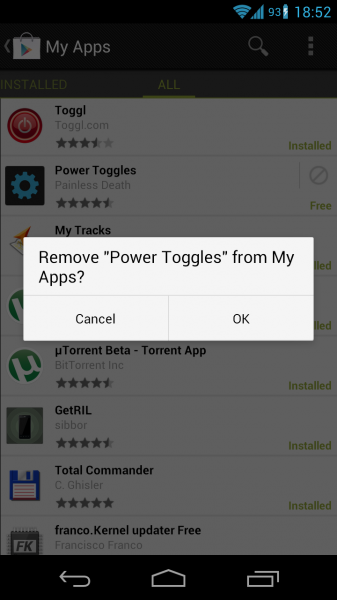 Today Google started to deploy an updated version of its Google Play Store app for Android smartphones and tablets, bringing along an interesting new feature -- the ability to remove apps from "My Apps".
Before Google Play Store build version 3.9.16, Android users did not have the options to remove unused apps from their account, which was especially bothersome when dealing with hundreds of them that keep piling up (and resyncing to devices). Also newly introduced is the ability to add apps to "My Wishlist", a feature aimed at users that want to keep track of new apps, but wish to postpone installing or purchasing them.
Google is rolling out the updated Play Store app today, and as a result some users might get it sooner than others.