Who will buy Microsoft Surface RT? Could be you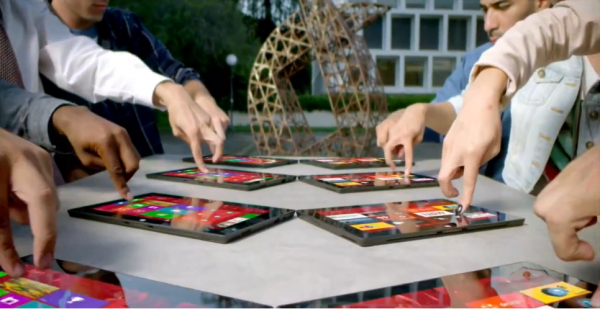 Poll results to question "Will you buy Surface RT?" are in, and the numbers are surprising. Among the 1,530 respondents so far, 43.46 percent won't buy the tablet. That's actually a considerably lower number than I expected for a new device running a new operating system from an old technology company. Just shy of 24 percent of you already pre-ordered -- and good thing. Microsoft apparently already sold out the entry-level, $499 model, which delivery date is now "within 3 weeks". The other two tablets still deliver by October 26, launch day.
Another 18.1 percent of respondents plan to buy within three months, which works out to 41.84 percent between now and the end of January. If Surface really does that well, Microsoft will have helluva hit. If. What people say they will do isn't often what they do. Buying polls reflect intentions, which can change for all kinds of reasons. Little things, like early reviews, social media buzz or cash to spend.
Something else: Comments don't exactly sync with poll results. Many more of you commenting expressed reservations, at the least.
BetaNews reader deadbirdgolf "bought 2 two" -- both 64GB models, which come with keyboard cover. That's a $1,398 commitment before tax.
Bob Grant would "rather get one of the newer Android tablets for less, and do almost everything the RT does. (including having a dedicated external keyboard/mouse)". Meanwhile, nvic "Won't buy because of the ARM architecture. Might consider a Pro model though whenever it comes out, since I do need something beyond a desktop that runs my normal software".
I had wondered how many people would answer this way: "No thanks, I am waiting for iPad Mini", Ashma Randi Sharma comments.
Lonewolfe:
Pretty sure I am going to get myself a RT and Pro. Content consumption (music, Internet, etc) and note taking on the longer battery life RT and content creation and media (3D Design, audio editing) on the Pro. It'll still come into a smaller form factor than the super-laptop I am using now (and probably about the same price, $1,700 laptop with $1,200 out of pocket). My Zune will not be retired. My WP8 will tie in nicely and my overall lifestyle fits perfectly with the Surface tablet.
JohnnyCanuck asks: "1366 x 768 resolution and no GPS? You've got to be kidding me. Will stick with my ASUS TF700T, thanks".
Commenter soggybiscuit expresses a common sentiment: "Windows RT will fail, get windows 8 full version, regular windows is guaranteed to be around for another 10 years".
IT advisor agrees:
One-hundred percent chance WinRT will flop. Full Windows will live on, but the mini Windows RT on the ARM processor will die a quick death.

There are already two powerful incumbents in the market, iPad and Android. To dislodge an incumbent, you have to have a product that's either more open or a product that's absolutely revolutionary. Windows RT is neither. To make a no-hope situation even worse, WinRT is going to market with too few apps, at too high a price. Android is the real competitor, and Android will ultimately overtake Apple and win the tablet market.

As I said, full Windows will live on for years ahead, but people who buy these Windows RT tablets are going to be left with pieces of junk in a few months when the RT platform collapses and disappears.
If you bought Surface and would like to review it, please email me, joe at betanews dot com. We love reader reviews, and this is an important product for Microsoft. You can help others considering buying the tablet.