HP prices new PC lineup ahead of Windows 8 launch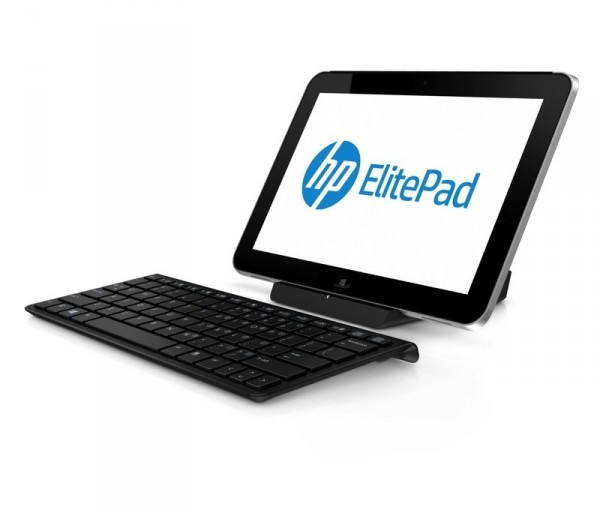 Microsoft launches Windows 8 in just two days, and manufacturers such as HP are putting all their cards on the table, and announcing pricing for their Windows 8 lineups.
Even though there were models introduced long before today, HP chose to keep quiet about their pricing. But after Microsoft priced its Surface tablet, the company has finally announced that its similarly-sized Envy x2 sporting an 11.6-inch display and the Intel Atom Z2760 processor will be priced starting at $849.99. One of the most recently introduced devices with attractive accessories, the business-oriented ElitePad 900 running the same type of processor bearing the "Clover Trail" code-name, is still a no-show in terms of pricing, and instead will be announced closer to its availability.
The Envy TouchSmart Ultrabook 4 with a 14-inch multitouch display, Beats Audio and optional AMD graphics card is currently available for pre-order in the United States, starting at $799.99. With a larger 15.6-inch multitouch Full HD IPS display, a thickness of 17.9mm and Intel Thunderbolt technology, the SpectreXT TouchSmart Ultrabook will be priced from $1,399.99 beginning in December.
The Envy 23 and Envy 20 TouchSmart all-in-one devices that come with 10-point large multitouch displays are currently available for purchase in the United States starting at $999 and $799, respectively.
HP also announced pricing for devices that do not come with touchscreen displays. The Pavilion Sleekbook 14 and its bigger brother, the Pavilion Sleekbook 15, are currently available from $499 and $579.99 respectively. The Envy m4 and the Pavilion dm1 that offers up to 200MB of free data per month using T-Mobile's network start at $899.99 and $499.99. The business-oriented EliteBook Folio 9470m Ultrabook will go from $1,049 starting with October 26.
The SpectreOne with a 23.6-inch display and NFC technology will be available starting at $449, while the now available Pavilion 20 AiO and Envy Phoenix h9 desktop PC are priced from $449 and $889 respectively.