Scare up some Angry Birds with Haunted Hogs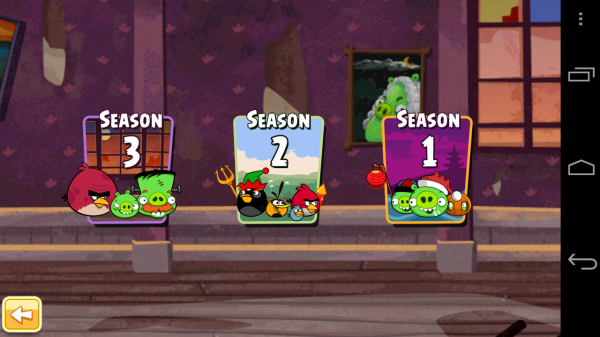 Rovio, the Finnish mobile gaming company, has been on a roll lately with Bad Piggies rocketing to the number one spot in app stores and the teaser videos for the upcoming Angry Birds Star Wars game getting widespread attention. Now the company has quietly pushed out an October holiday update for the "Seasons" franchise that is aptly named "Haunted Hogs".
The update, which began rolling out this morning for Android users, is a rather major update as opposed to the usual simple addition of a new level or two. This one actually not only changes the game icon, but reworks many of the insides of the game as well. Aside from the icon, you will immediately notice that the years (2011, 2012, etc.) have been replaced by Season 1, Season 2 and Season 3.
The new Haunted Hogs adds 30 brand new levels that, in case you hadn't guessed, are in celebration of the upcoming Halloween season. The new levels, which consist of two sections of 15 levels each, contain the same gameplay style that we have seen in the past, but just with a more ghostly look to them.
I do need to issue a word of caution about this update, though. It seems to have removed the game icon from my Android (4.1 Jelly Bean) device's home screen and also seems to have erased stars from certain levels (see the image below). Your results may vary.
If you already have Angry Birds Seasons installed then you will probably receive the update pushed to your smartphone or tablet automatically, but if not, then you can head over to the Google Play Store to grab it. The update is also available for iOS from Apple's App Store. Happy pig hunting!