Apple now owns The Beatles' iconic record label logo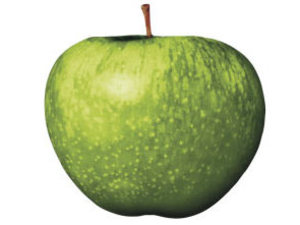 Steve Jobs was a huge fan of the Beatles and would no doubt have been pleased by the news that his company finally now owns the Granny Smith logo of the band's holding company, Apple Corps.
The two Apple firms faced off in court regarding trademark infringements three times in a long running dispute, and although the Beatles' company won the initial two cases, in 1981 and 1991, the third case was settled in Apple Inc.'s favor in 2007 when, for an undisclosed fee, Jobs' company secured the rights to all Apple trademarks and logos, provided they agreed to license them back to the music company. Three years later Jobs successfully brought the Beatles back catalog to iTunes.
The rights to the Beatles' recording logo was the final loose end and yesterday, a year-and-a-half after the request was filed, it became a registered trademark of Apple Inc.
Another firm with a similar name, Apple Box Productions Sub Inc., made a legal bid against the acquisition but (unsurprisingly) was unsuccessful.
Photo Credit: Apple Corps. Inc.