Microsoft claims 4 million Windows 8 copies sold in first 3 days, I say prove it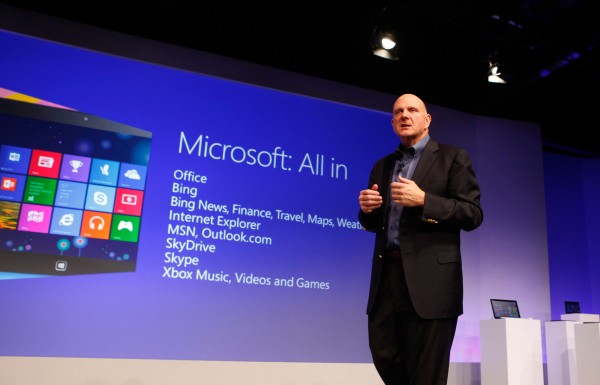 When it comes to Windows 8 sales, CEO Steve Ballmer obviously knows much better than I do how many copies of the new OS Microsoft is shifting. But, his claim that the company has sold four million upgrades since Friday, sounds suspect to me. Where is he getting this figure from? Is it from the Windows Upgrade Offer site? If so, then that's great -- a phenomenal achievement.
If it's from there and other sources, as the slide shown at BUILD 2012 suggests, well, I'm not sure. Getting those kind of sales figures from a wide range of retailers takes time and can only have been arrived at by making some phone calls to gauge response (or chasing up EPoS from selected sources), followed by a spot of calculator prodding and some guessing.
Does it take into account all the pre-orders? Presumably. Is it worldwide sales? I expect so.
Is it 4 million actual sales to actual people? We don't know.
Ballmer says "4 million" and leaves it at that.
"Over the weekend we saw an incredible response around the globe to Windows 8 and to Microsoft Surface" Ballmer said at the Windows 8 Phone launch. "We're seeing preliminary demand well above where we were with Windows 7, which is gratifying."
Demand or sales? They're not the same thing.
"We're seeing retailers here in the United States and hardware manufacturers enthusiastic about the response", he claims. Define "enthusiastic."
"Laptop sales are up 20 percent over forecasts", Ballmer also asserts, earlier today at BUILD 2012. But he doesn't specify how many of those were Windows 8 devices or what the forecasts were. If they only expected retailers to sell a hundred laptops and they sold 20 percent more than that, it isn't really a great achievement.
All companies bandy figures like this about, but without actually saying how Microsoft arrived at them, or providing any form of proof, I'm sorry but they really shouldn't be taken as gospel.
I'm sure Windows 8 is doing all right. Selling moderately well. It might even have sold 4 million copies to date but exactly how, where and to whom remains a mystery.