Steve Ballmer should pitch more Microsoft products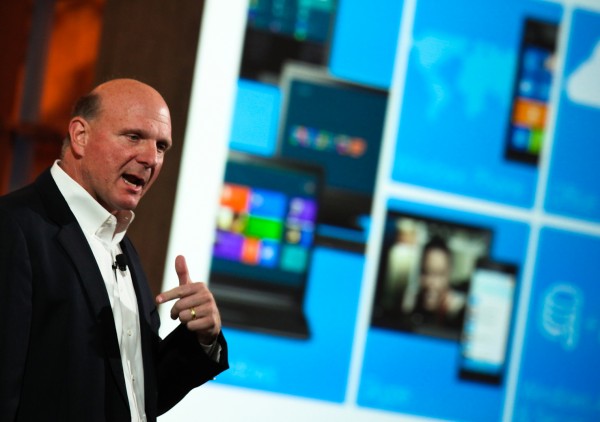 Microsoft's CEO may be a smart guy who can stand in a room of geeks like one of them. But Steve Ballmer's legacy is marketing. It's what he did before joining Microsoft and for much of his early years with the company. Colleague Mihaita Bamburic calls out a new Windows Phone 8 commercial that Ballmer narrates.
Oh yeah. Don't stop there, Microsoft. The new advert is "Meet Steve. See his Windows Phone". Do a series of "Meet Steve" adverts using all kinds of Microsoft products. People relate to people, and nothing resonates more than those who are hugely successful. Make Ballmer the person other folks aspire to be.
Years ago, I suggested that Gates take such marketing role, writing:
The technosphere is overly-obsessed with Apple CEO Steve Jobs, who is viewed as being visionary, ultra cool and having good taste. But the majority of people aren't like Jobs. They're more like Gates, whose stilted speaking and awkward manner is more like them. Sure Gates is smarter than most people, which makes him unlike most everyone else from another perspective. But he's also the American Dream, the self-made and shrewd billionaire whose products are used by most of the world's population. Success commands respect, as does his philanthropy. Even better, bring in the Gates family, talking about how they use Microsoft technology in their home or when traveling the globe.
Jobs is gone. Apple has an identity problem. Meanwhile, Ballmer is in process of making over Microsoft into a "devices and services" company. Win or lose, it's a bold gambit. If Ballmer is architect for the strategy, make him marketing pitch man, too. After all, that's what he knows best, selling stuff. Ballmer is much more everyman than Gates, and he can add real personality to the marketing.
Aspiration is the key to selling anything, particularly products people use every day, sometimes all day long. Jobs succeeded by casting the so-called "reality distortion field", of focusing on benefits and making people believe they would be happier for buying "One More Thing". I used to say that when Jobs had a bad day, you left his keynote wanting to buy the new thing because it would make your life better. When he was in the zone, really having a good presentation, you left feeling that if you didn't buy the product your life would be worse.
Ballmer isn't in the same league as Jobs, but he still has tremendous charisma and runs one of the most successful American companies ever. People relate to people. It's not rocket science. Microsoft marketing can give Ballmer more personality and use his personality to make products more real -- put a face on all those inanimate techamajigs.
Microsoft's longstanding problem is this: Its software and the products manufacturers create around it do too much. There are too many benefits to sell. Apple gets around this in part by giving features memorable names like AirPlay, iMessage or Retina Display. "Meet Steve" can bring people into his world using all Microsoft's new stuff --- and there is so much just in the past five days. Ballmer can make these product's benefits real.
I don't suggest that Microsoft replace all other marketing with "Meet Steve", just add to it.