Amazon releases Cloud Drive Photos for Android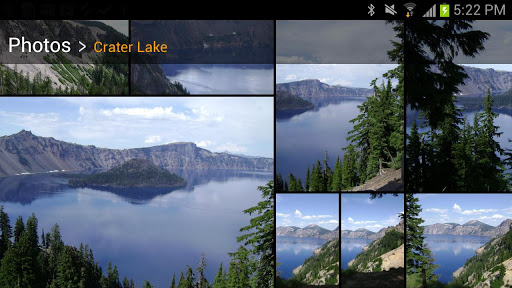 This morning Amazon quietly pushed out a brand new app designed to let Android devices interface with their popular Cloud Drive storage service. Amazon, of course, has a horse in this race with their Kindle Fire HD tablets that have seen increased sales in recent days, ironically at what appears to be Apple's expense. The app is specifically designed for photos, so let's take a walk though and see what it can do.
First, it's a free install and is available from both Google Play and the Amazon AppStore for Android. Once you have downloaded it to your device you are presented with a sign-in screen that requires you to have, or create, an Amazon account, which is something that the vast majority of people probably already have anyway. Users automatically have 5 GB of free storage, but more can be purchased for prices comparable to those offered by Google Drive or SkyDrive.
There are two simple options at the top of the screen: Cloud and Device. The Cloud tab displays nothing until you begin adding your photos, which can be done from a PC or Mac. Frustratingly, I find no option to add pictures from my phone from this tab.  The Device tab displays all images currently saved to your phone or tablet.
The Device tab, however, also provides an option to upload photos to Cloud Drive, albeit in a less than friendly fashion. There is no way to batch upload the images. You need to long-click each picture to get the "upload to Cloud Drive" option to appear, meaning this will be a one image at a time process.
The Settings are also a bit too basic. There is really no room for personal customization here. The screen displays the basics, such as "Send feedback", "Help", "Version", Privacy Policy" and a couple of other options, but there is no room for personalization here.
Conclusion
While being able to click and send a photo to Amazon Cloud Drive is handy, a batch upload would be a nice option. Even better, if Amazon could include a setting that allows users to automatically upload an image when it is snapped -- a basic feature that Dropbox already provides, as well as Google+ and iCloud. Still, it's version 1 and will certainly improve from here. Plus, the service is free and the company provides 5 GB of free storage as well, so there isn't too much room for complaint here. On the whole it's a solid initial release.