Google Hangouts redesign is about you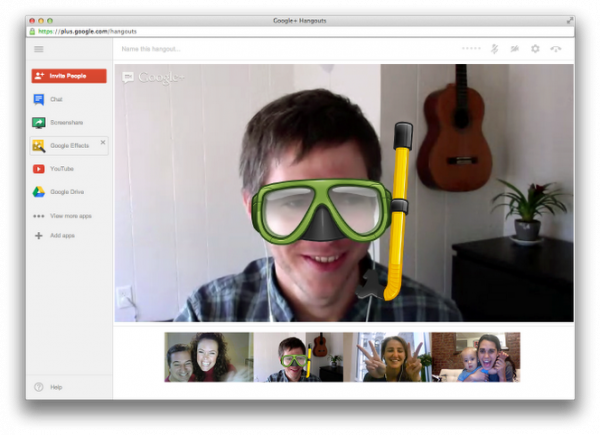 If you ever wondered why Microsoft spent $8.5 billion to buy Skype and now tightly integrates the service into new software, Google+ Hangouts is one reason. The search giant has gone far making video group chatting easy, as well broadcasting live streams and posting them to YouTube. Today, Google improves Hangouts, bringing the overall feel in line with other, recent Plus changes. Most importantly, there's more white space, less clutter and clearer notifications. Say, we should Hangout and try it out.
Amit Fulay, Google product manager, explains: "The most important part of a hangout is the people in the room", which aptly describes the redesign's major benefit. Hangouts now consolidates "important items -- like invites, chat, and apps -- into a sidebar that's there when you need it, and tucked away when you don't".
Additionally, "the sidebar contains your frequently-used apps, as well as other ones active in the hangout", he explains, "and you can also remove apps from the sidebar at any time".
Google also changed notifications, using different colors to more clearly identify one from another.
How big is the video chat market. Apple is there aggressively with FaceTime, but Microsoft is the only major provider that releases any kind of meaningful numbers. During third quarter, Skype users made 120 billion minutes of calls, the majority audio, up 58 percent year over year.