Halo 4 launches at midnight everywhere: Where will you be?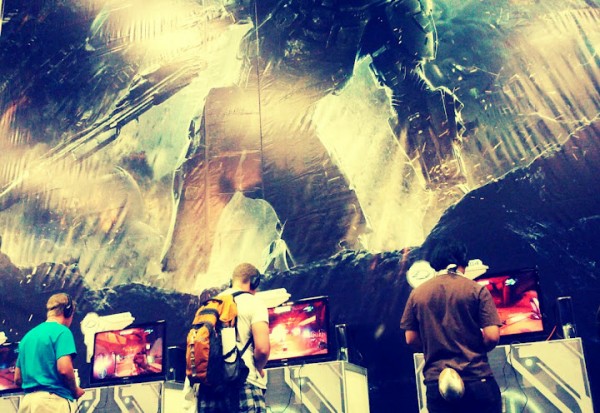 Halo 4, the latest milestone edition in Microsoft's most iconic video game franchise, launches at 12:01am on November 6.
It's been eleven years since the original Halo: Combat Evolved was released, and though there have been a couple of noteworthy titles launched recently, it's been five years since the last "numbered" Halo (Halo 3, that is) was released.
Like previous years, this is a global geek culture event. In the United States, over 4,400 GameStop stores will be open at midnight for the launch, with many stores opening at 9:00pm for a bit of pre-launch gaming.
In Europe, there will be more than 700 midnight launch events tonight, and in Australia, more than 200 EB Games stores will be hosting their own midnight sales events. Microsoft itself has more than 30 major launch events taking place simultaneously across the globe, with events in Paris, Berlin, London, Toronto, Singapore, Tokyo, Hong Kong, Dubai, Sydney, and Microsoft's hometown Seattle, where 343 Studios developers will be on hand, as well as the beloved Master Chief himself.
Halo 4 costs $59.99 and can still be pre-ordered if you want to get it as quickly as possible tonight.
The last big Halo release two years ago, Halo: Reach, netted $200 million in the first 24 hours of sales, outstripping Halo 3, which sold $170 million its first day, and Halo 2 which sold $125 million worth on its first day in 2004.
With huge first-day sales figures like these, Halo is kind of the iPhone of the video gaming world.