Master Chief is not happy: After 10 years as Xbox flagship series, next big Halo title is a rehash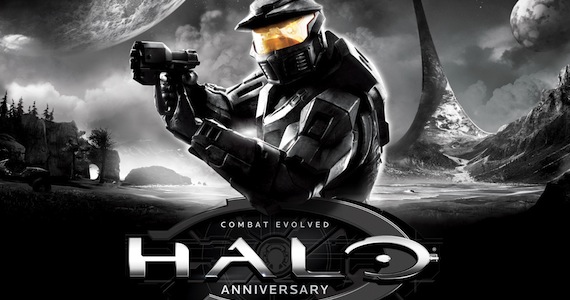 This week, we've been looking back at the legendary Windows XP, which launched on August 24, 2001 ten years ago on Wednesday. But you know what Microsoft launched just three months after XP that was just as massive and impactful on tech culture? Halo: Combat Evolved.
The Halo series of video games turns 10 in November, but is getting an early birthday celebration at the Penny Arcade Expo (PAX Prime) in Seattle beginning today. The event, predictably titled Halo Fest is a massive gathering of Halo fans to engage in big multiplayer gaming sessions and contests of skill.
Halo Fest is one of a growing number of conventions dedicated to single, long-running video game brands, like QuakeCon, which had its 15th annual event earlier this month, and Activision's BlizzCon, which will take place in Anaheim this October.
But the major reason behind Halo Fest this weekend is to stoke excitement for Microsoft and 343 Industries' upcoming title Halo: Combat Evolved Anniversary, a "remastered" version of the Halo game that started it all.
With a target release date of November 15, 2011, the remastered version of Combat Evolved will be following Microsoft's most profitable Halo launch so far. Last year, when Halo: Reach debuted, Microsoft sold an estimated 3 million copies for a first day sales total of $200 million.
This stomped the first day sales of all previous versions of the popular first-person shooter.
Halo 3, which pre-sold an impressive 1 million copies managed to earn $170 million in its first day of availability in 2007, and Halo 2 made $125 million on its first day in 2004.
The potentially dangerous part about Halo: Combat Evolved Anniversary is that it is the first anchor Halo title not to be developed by Bungie, the game's original design house. Instead it was developed by Microsoft-owned studio 343, who made mostly non-game Halo content, including the downloadable extra Halo Waypoint, the Halo: Reach "defiant" map pack, and portions of the Halo full-length Anime.
For 343 to maintain Halo's ever-increasing popularity is a heavy responsibility indeed.