Instagrammers, you can now also use the browser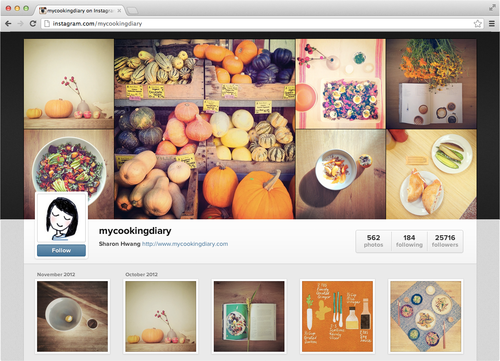 Instagram is known as a smartphone and tablet-only affair, but not anymore. The Facebook-owned company announced that it will roll out Instagram profiles on the web. Soon all users will have the chance to stare at filtered pictures on a larger screen.
Instagram follows the new parent company's design philosophy with web profiles. There is an uncanny resemblance to Facebook Profiles, though it is made to sport a similar look to the mobile apps that Instagram users are accustomed to. Since photo-sharing is the trademark signature, web profiles as you might expect show bio and a selection of pictures, neatly sorted based on month. Users can also follow other Instagrammers, comment and like photos, and obviously make changes to their profile straight from the browser.
Instagram keeps the URL address in line with the username. For instance the @nike profile is now available at instagram.com/nike, making it easier for users to check one's web profile if the username is already known. The roll-out is still ongoing, meaning not all users have a web profile at the moment.
Private photos will be accessible only to Instagram users that are allowed to follow the respective user, but by default all pictures can be viewed from the web profile. Moving the cursor over any photo reveals the date when it was uploaded, number of comments as well as likes received. At the moment, users cannot upload pictures from the browser.
If users need to make due with visiting the popular photo-sharing social network solely on mobile devices, web profiles will allow Instagram to possibly reach a wider market audience thanks to a larger platform availability. Just as well it could "hook" users into spending more time following various activities on the website.