Skype Me! Microsoft retires Messenger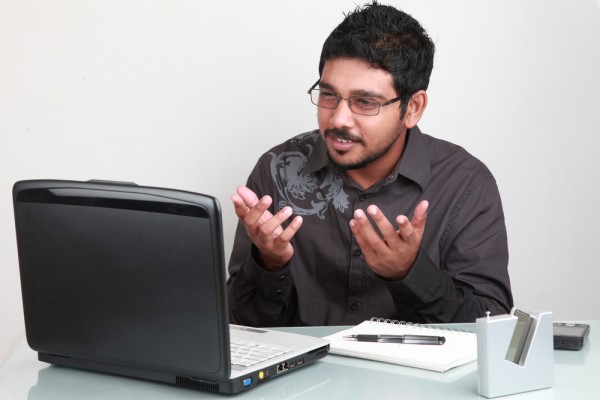 Microsoft CEO Steve Ballmer rarely writes a check this big: $8.5 billion -- that's what he paid for Skype in May 2011. So surely, he will get some value for his money. The communications client is this year's rock star, popping up in more new Microsoft products than American-made cars in Big B's garage. One more triumph remains. Months after removing "Windows Live" from Messenger's name, Microsoft will kill the product, replacing it with Skype. Please, let's pause for a silent moment of respect. Yes, you can shed a tear. I've got a hanky if you need one.
"We will retire Messenger in all countries worldwide in the first quarter of 2013 -- with the exception of mainland China where Messenger will continue to be available", Tony Bates, head of Microsoft's Skype division, says. Cue the violins. Surely Skype for Windows 8, but no Messenger in sight, foreshadowed something. The timing makes sense, following Windows 8's launch and coming around when Microsoft makes Office 2013 available to everyone. The messaging software is essential to both, as well as Windows Phone 8.
Messenger has known many names and states of development -- part of and separate from Windows -- over the years: MSN Messenger, Windows Live Messenger and Windows Messenger among them. For everyone outside of China, Skype is the future. I can't say whether this is quiet retirement or Microsoft taking the dog out to put a bullet in his head. What's that saying? Don't shoot the messenger!
When Microsoft announced the Skype acquisition 18 months ago, I identified 5 major reasons why:
1. Skype has huge global brand affinity and reach. Skype claims a total of "170 million connected users and over 207 billion minutes of voice and video conversations in 2010." What's perhaps more important: How the service enables cheap video and telephony globally, and in markets where Windows Live Messenger is popular or needs a boost.

2. Real time communications already is a Microsoft priority, and it's paying off. Revenue from Lync communications products grew 30 percent year over year during Microsoft's fiscal 2011 third quarter, ended March 31. But that's business. What about consumers? Microsoft plans to make Skype available on all its major consumer platforms, and that includes supporting Kinect on Xbox and integrating into Windows Live.

3. Video is important to the Nokia partnership. Because Nokia has such low presence in the United States, many Americans probably aren't aware that front-facing video camera is a standard feature on the manufacturer's handsets. Nokia offered phones with video-calling capabilities long before Apple offered FaceTime on iPhone. Video calling as standard Windows Phone feature makes sense for future Nokia handsets.

4. Skype helps keep the PC relevant. The PC era may be over, but the personal computer isn't going away anytime soon. Video calling/conferencing is one of those applications that benefits from the kind of processing and graphics power PC's possess. Hey, how are you going to video chat with five people on your smartphone's tiny screen, bud?

5. 4G is coming. As carriers roll out faster networks and build out supporting capabilities, mobile video chat will become an even more viable application. Buying Skype now lets Microsoft leapfrog costly and time-consuming development.
Ballmer and Bates added two more: video advertising and bridging work and home lifestyles. Ballmer said at the time: "Together we will create the future of real-time communications so people can easily stay connected to family, friends, clients and colleagues anywhere in the world".
In the end, two reasons matter more than the others: real-time communication and preserving Microsoft's relevance. Ballmer and Co. rightly see Skype's value as an essential utility that is suddenly a communications platform connecting almost every major Microsoft consumer product available today.
Somebody uses Skype: 120 billion minutes of calls, up 58 percent year over year in third quarter, according to Microsoft. That's not accounting for other uses, like instant messaging or group video chats.
Disclosure: I let my Skype number expire two months ago, and a Skype credit go bye-bye just two weeks ago. Service costs are too rich for me post-Microsoft acquisition. But I understand them. Ballmer has to cover that $8.5 billion check somehow.
Photo Credit: AJP/Shutterstock