Steam for Linux goes live as a limited beta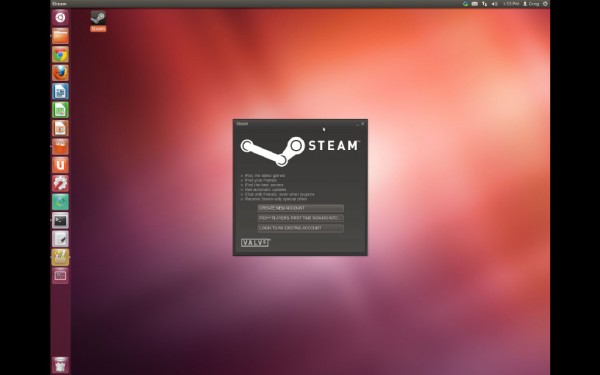 Valve has announced the launch of its Steam for Linux client as a limited access beta. Testers of the invite-only service were chosen from a large pool of applicants (over 60,000 people applied within the first week), with priority given to experienced Linux users.
Initially only available for Ubuntu 12.04+, with more distros to be added in the future, the beta client gives testers access to the free-to-play Team Fortress 2, as well as two dozen additional Steam titles, including Serious Sam 3: BFE, Trine 2, World of Goo, and Darwinia. The beta also includes the Big Picture mode, which allows Steam to be viewed on a TV and interacted with using a game controller.
Speaking about the launch, Gabe Newell, President and co-founder of Valve (and official Windows 8 hater) says: "This is a huge milestone in the development of PC gaming. Steam users have been asking us to support gaming on Linux. We're happy to bring rich forms of entertainment and our community of users to this open, customer-friendly platform".
The launch comes as no real surprise as NVIDIA accidentally let the cat out of the bag earlier when introducing new R310 Linux drivers for its GeForce graphics chips. "The new R310 drivers were also thoroughly tested with Steam for Linux, the extension of Valve's phenomenally popular Steam gaming platform that officially opened to gamers starting today", it said in a slightly premature press release. NVIDIA's keenness is understandable, however, as the new drivers reportedly double the performance and dramatically reduce game loading times in Linux, and are the result of almost a year of development by NVIDIA, Valve and other game developers.
Although access to the Steam for Linux beta client is being tightly controlled at the moment, more users will be admitted in the coming weeks, and once it's proved itself to be stable enough it will be opened up to all Steam users, likely in time for Christmas.