Egypt moves ahead with ban on Internet porn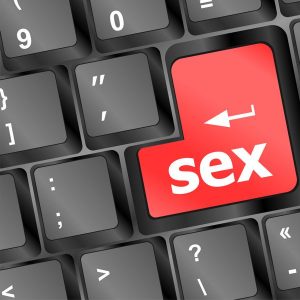 Egyptian Attorney General Dr. Abdel Meguid Mahmoud has sent the official request to ban pornographic websites in Egypt, according to Egyptian state newspaper Al-Ahram Wednesday. Mahmoud sent letters to Egypt's Minister of Communications and Information Technology, to the head of the National Telecommunications Regulatory Authority, and to the Ministers of the Interior and Information, demanding that sites "inconsistent with the values ​​and traditions of the Egyptian people and higher state interests" be blocked.
This ban on Internet porn stems from a 2009 State Council Administrative Court case that called for a government ban on sites harboring material deemed offensive to traditional Islamic beliefs. In March of this year, the court ruled that Internet porn "destroy[s] all religious beliefs, ethics and moral values," and that a ban should be put in place.
However, enacting such a ban is much easier than actually enforcing it. Since 2004, the People's Republic of China has shown that state control of internet pornography is a full-time job. In 2008, Amnesty International Australia estimated that there were as many as 50,000 "Special Internet Police" censors conducting surveillance to control banned material.
Digital Rights activist group The Electronic Frontier Foundation said on Wednesday that similar efforts in Pakistan have involved large-scale bans, but not a national blocking and filtering system because of the great cost it would incur and the accidental blockages it could create.
Longtime Internet filtering watchdog The OpenNet Initiative pointed out that the Egyptian government's move to pull the plug on all Internet and cellular services during the 2011 "Arab Spring" uprisings is a clear sign that the country is serious about filtering content.
The organization calls the wholesale disruption of connectivity for censorship purposes "Just-in-time Blocking," and it has tracked the tactic through Nepal, Burma, China, Libya, and even The United States. David Gorodyansky, co-founder of AnchorFree, the company that makes VPN software Hotspot Shield told BetaNews last year that about about one-third of the world accesses a partially-censored Internet.
Photo: fotoscool/Shutterstock