Verizon Wireless puts Nokia Lumia 822 and HTC 8X on sale tonight (at a higher price than AT&T)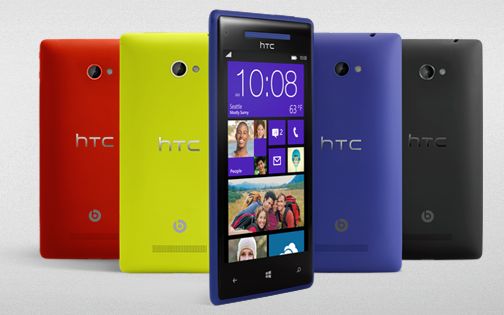 Verizon Wireless will begin taking orders for the HTC Windows Phone 8X, Nokia Lumia 822, and the Samsung ATIV Odyssey at 1:00 a.m. Eastern Time tonight.
According to Verizon Wireless:
The HTC Windows Phone 8X will be available "by Thanksgiving" in Blue, Red and Black for $199.99 with a new two year contract. The Red and Black models, rocking the Verizon colors, are naturally Verizon Wireless exclusives.
The Nokia Lumia 822 is a Verizon Wireless exclusive, and will also be available by Thanksgiving in Black, White and Grey for $99.99, after a $50 mail-in rebate and with a new two-year contract.
Finally, the Samsung ATIV Odyssey, yet another VZW exclusive, will be available "at the end of the year." Unfortunately, there's no further information on that one.
These versions of HTC and Nokia's Windows Phones are available a few weeks behind AT&T in terms of pre-ordering, but more importantly, they're a bit pricier also.
As is sometimes the case with phones built for Verizon Wireless' CDMA network, these devices carry a slightly higher price than their GSM counterparts. AT&T's Windows Phone 8 lineup, for example, includes the similar-but-not-quite-the-same Nokia Lumia 820 at just $49.99. The HTC Windows Phone 8x at AT&T will also be available at $199.99, but includes a cheaper option with 8GB of storage for just $99.99.