Microsoft shareholders react to Steven Sinofsky departure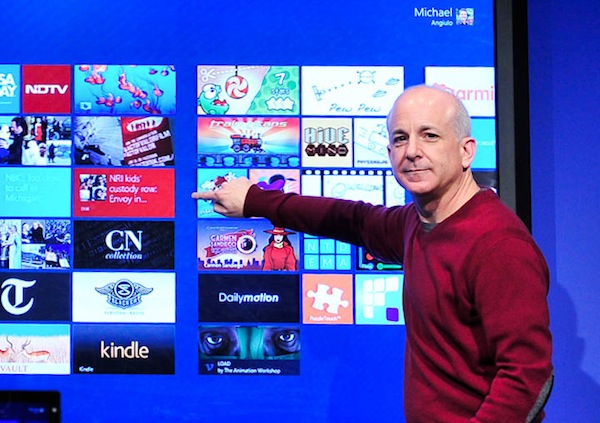 Microsoft's stock is off to a rocky start this morning, down 3.2 percent as I post, on news that Steven Sinofsky is out. Shares opened at $27.02, down from yesterday's $27.99 close. The stock immediately fell, to $26.75, in early trading.
Sinofsky's departure came suddenly late last night, in an announcement from the company. The high-profile divisional president is credited with salvaging Windows after the disastrous Vista release in early 2007. Successor Windows 7 launched in autumn 2009 and received reasonable reception. Team Sinofsky followed up with Windows 8, RT and Surface tablets less than three weeks ago. The suddenness of his departure, right at the start of such a big product launch, is uncharacteristic of Microsoft.
The share price dip is considerably modest in context. Many analysts pegged Sinofsky as CEO heir-apparent, for whenever Ballmer steps down. Then there is the timing and potential concerns management changes now could affect the current launch cycle and development of Windows 9 (or whatever Microsoft calls it). Typically work on the next version starts as soon as the current one's gold code releases. From that perspective, new developments started months ago.
Sinofsky's sudden exit follows that of another influential tech executive and presumed CEO heir-apparent. Apple announced on October 29 iOS chief Scott Forstall's departure. But there's a difference: Forstall departs during a transitional period. Sinofsky finished November 12, the same day Microsoft announced his departure. (Presumably, Ballmer waited for security guards to escort Sinofsky out of the building -- and, yes, I'm being a bit facetious.)