First look: Spybot - Search & Destroy 2.0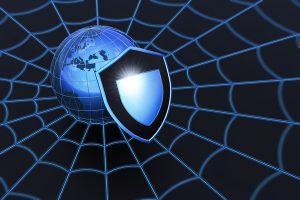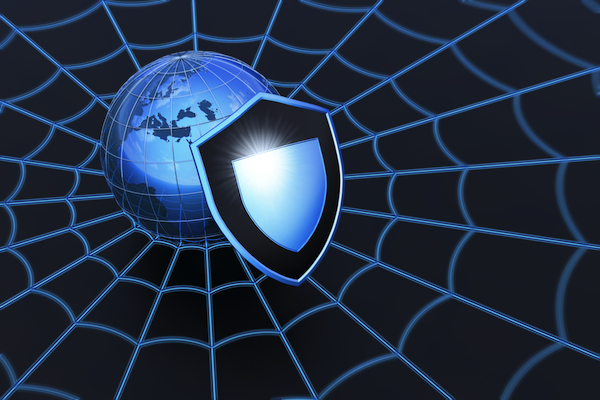 The other day we talked about the plan to release a new Spybot - Search & Destroy app today. Well, version 2.0 is now officially available and packs a host of new features, most of which we already knew about thanks to beta versions and a company announcement.
Before you try to explain that you have Windows Defender, McAfee, Norton or whatever else, let me explain something. No security program is perfect. They all miss the occasional spyware, rootkit, or virus. Having more than one antivirus running on your computer is a very bad idea, but having a second program such as malware catching app is not.
The real question here is, do you want or need this particular app as opposed to one of it's numerous rivals. That may be up to your personal tastes, but I will try my best to show you what this one does and what, in my opinion, are the pros and cons of Spybot - Search & Destroy 2.0.
Installation
It all begins here and, like many programs, you will receive a number of setup choices and, of course, the usual End-User License Agreement. Pay attention to your choices, but don't worry too much, these are all things you can change later. Expect setup to take about two minutes or so.
User Interface
The user interface has been completely redesigned and, let's face it, this update was much needed because the old UI looked a bit dated. The main screen, in "Advanced mode", is divided into three sections -- "Basic tools", "Advanced tools" and "Professional tools". Turning off Advanced mode will reduce the options to simply display the Basic tools.
There are a number of choices available from this start screen, but most you don't really need to worry about. Only a few of these settings are really key to every day computer usage. In fact, a number of the apps included here are unlikely to ever be opened by the average computer user.
So, let us look at the ones you may find handy on a fairly regular basis.
System Scan
This will arguably be the most used feature in Spybot - Search & Destroy. It is no different than a scanner in pretty much any security app. You can begin a scan and minimize  it while you do other things. You can pause the scan or stop it if need be and also save the scan log if you would like to research something found in it. You can select items found for a "fix" when the scan is complete, as well as report false positives and peruse malware removal guides. There really isn't anything new here, but I will talk more about scanning later.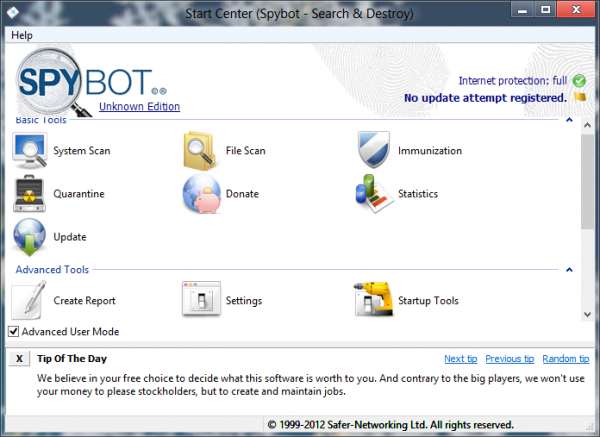 File Scan
This is handy for anyone who has a tendency to download files from questionable sources -- a bad idea, but we know it happens anyway. From here you can select files from your local computer or other drives on your network. Once again, there are options to pause the scan and to save the results log.
Immunization
This is designed mostly to protect web browsers. It found both Firefox and Internet Explorer on my system, but seemed to ignore the fact that Chrome was also installed. It will look at cookies, images, plugins and more. Running an immunization will make changes to those files to help protect them from known hacks from malicious web sites.
Startup Tools
Perhaps my favorite feature, Startup Tools is a slightly revamped version of a tool that has been a part of this app since the beginning. This is a rather geeky look at what runs when your system boots up. Prepare for lots of registry keys here and be careful because stopping the wrong process can break your system.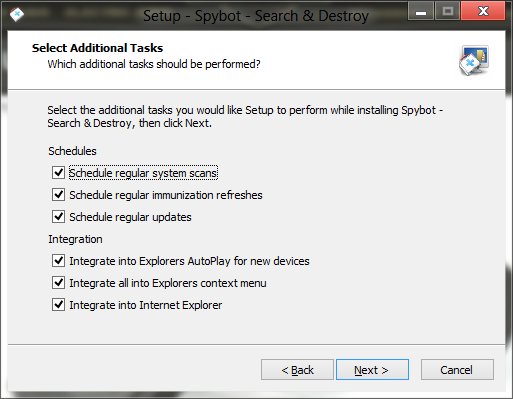 Other Features
Quarantine
Statistics
Update
Settings
System Repair
Secure Shredder
Rootkit Scan
Phone Scan
Boot CD Creator
System Resources
I have heard some complaints from users of the beta version that it was a bit bloated, so I wanted to look at it's footprint while running a system scan. I didn't do any scientific testing here, but only ran a scan in the background while I was writing this. I noticed only a slight system slowdown. Task manager reported it was using 6.2 percent of the CPU.
Conclusion
The new user interface is a welcome change, but there are a number of apps packed in here that most users don't need and will likely never use. The program could certainly do with a separate "light" version, but for geeks those extra features can provide a nice insight into the system. I didn't find that Spybot - Search & Destroy used a large amount of system resources, even when performing a scan, but your results may vary. With a price tag of "free" and, given it's functionality, the app is certainly worth picking up (there is also a "pro" version available). If you want something lighter then there are alternatives out there.
Photo Credit: cybrain/Shutterstock