The curious case of Windows 8 sales numbers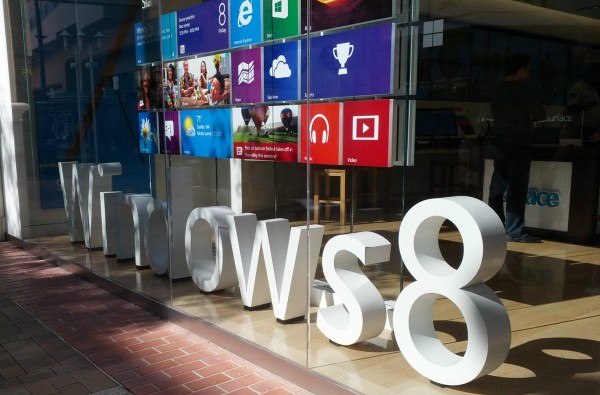 Every time Microsoft launches a new operating system there's one phrase you're guaranteed to hear: "This version of Windows is outselling its predecessor". Microsoft claimed Windows Vista got off to a fast start, shifting more than 20 million copies in two months -- some three million more than XP sold in the same time frame. Windows 7 of course comfortably outsold Vista, and recently Tami Reller, finance and marketing head of the Windows business, announced that Microsoft sold 40 million licenses for Windows 8 to date, adding, "Windows 8 upgrade momentum is outpacing that of Windows 7". Of course, of course. The message here is clear: every version of Windows is a success. But how successful is Windows 8, really?
We don't know. That's the bottom line. When Apple says it's sold X billion apps we know that's true because sales go through the App Store and are counted. When Microsoft says it's sold 4 million copies of Windows 8 in the first few days, or 40 million licenses to date, we have no idea what that means in terms of actual sales. Consumers activate Windows when installing it, so Microsoft will know how many activations it's had, and yet that figure, the one we know to be trustworthy, has yet to be revealed. There's a lot of talk about how poorly Windows 8 is doing. An activations figure, if decent, would silence the critics. But there's no sign of it.
Microsoft tells us it's sold 40 million licenses to date, but as Rob Helm, managing vice president for research at Directions On Microsoft says: "Microsoft hasn't explained how it's counting licenses. Without that information, it's a little hard to tell what that 40 million figure really means."
What the number definitely doesn't mean is 40 million sales to users. It's likely a mix of pre-orders, discounted upgrades, and bulk licenses sold to PC manufacturers like Lenovo, Dell or HP. Hardware partners buy the licenses and then sell them to consumers and businesses. Or don't sell them on, if no one's buying. And NPD says they aren't. The PC sales figures are so bad it's not unreasonable to suspect at least one-third of those 40 million licenses have yet to reach end users.
So how many people use Windows 8? We don't know. How many people have activated it? We don't know. And the fact we don't know doesn't look good for the new OS. Tech research firm StatCounter estimates about 1 percent of the world's PCs (1.5 billion) run Windows 8. If that's the case, it means around 15 million users have the new OS.
"Windows 8 upgrade momentum is outpacing that of Windows 7" Microsoft says. What does that mean? Users are upgrading? From what? Windows 7? From XP? Users were desperate to upgrade to Windows 7. XP was years old, Vista was poorly received. Consumers aren't anywhere near as desperate to upgrade to Windows 8. They might want to, but they don't need to, so that statement seems a little suspect. The upgrade offer is incredibly cheap right now though, so it's perhaps that which drives the numbers. Whatever those numbers might be.
Microsoft hasn't revealed any solid sales figures for apps yet either. It crows a "number" of apps "have crossed the $25,000 revenue mark" (when Microsoft's cut drops from 30 percent to 20 percent) but doesn't say which ones, or how much they are selling for. An app retailing for $5 dollars would only have to sell 5,000 copies. Hardly big sales numbers.
Anyway, does it really matter if Windows 8 isn't outselling Windows 7? No. We're in a global recession, a lot of people are more than happy with their older OS, touch-screen devices are still rolling out, so even if Windows 8 isn't doing well now that's more than understandable, and the OS still has a good chance of picking up sales in the new year. Microsoft doesn't have to front it out. Even if the number of current activations is low, it can't be as bad as analysts are beginning to speculate.
Can it?
Photo Credit: Joe Wilcox