Interactive map of the Blitz unveiled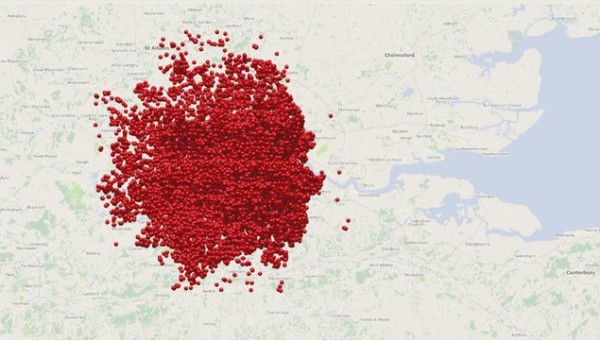 An interactive online map showing the location of bombs dropped on London during World War II proved so popular when first launched earlier today, that the site immediately went down under the barrage of visitors. Like the survivors of that infamous moment in history, the site picked itself up, dusted itself off, kept calm, and carried on once more, but is still going offline periodically.
The Bomb Sight project was created by a team from the University of Portsmouth using London WWII bomb census data (taken between October 1940 and June 1941) supplied by The National Archives, and shows visitors where the bombs fell during the Blitz, and what type they were.
Dr Kate Jones, the University of Portsmouth geographer behind the project, said following its launch: "When you look at these maps and see the proliferation of bombs dropped on the capital it does illustrate the meaning of the word Blitz, which comes from the German meaning lightning war. It seems astonishing that London survived the onslaught".
The bombing locations include geo-located photographs from the Imperial War Museum, as well as memories from the BBC's WW2 People's War Archive. In addition to the website, a companion Android app is set to be released shortly. This will offer access to the map and an augmented reality view that will enable London residents and visitors to see all of the bombs that fell nearby.