Microsoft pushes Surface RT to more retailers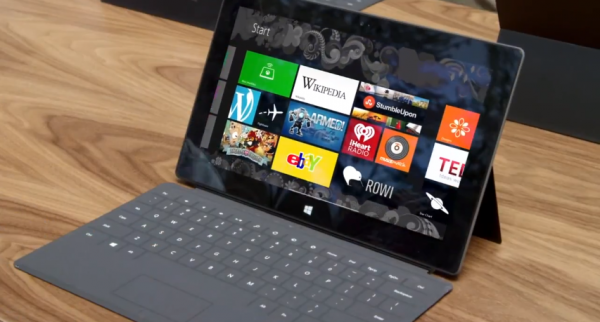 The first tablet produced by Microsoft, Surface RT, has the public's attention for a number of reasons. While some customers have found it to be a winner, there has been quite a debate over actual sales figures. Much of that controversy has swirled around the company's decision to limit availability to Microsoft's Web store and the few Microsoft brick and mortar stores across the U.S.
But Microsoft is no longer going to have limited availability as an excuse for limited sales. In an announcement earlier today, the company said it plans to open the flood gates to get its product into the market, selling it in more than just its own retail stores.
Citing public demand, Microsoft Surface general manager Panos Panay stated that, "The public reaction to Surface has been exciting to see. We've increased production and are expanding the ways in which customers can interact with, experience and purchase Surface."
The company went on to say that its plan had previously been to expand the Surface retail presence after the first year, but high demand has bumped that up considerably. The announcement failed to elaborate on the retail locations, but mentioned both the United States and Australia.
With that said, I did notice earlier today that the Surface RT was selling on Amazon, although it appears that it is being sold only by third-party retailers rather than directly through Amazon.
What was also intriguing about today's announcement was the admission by Microsoft that its pop-up holiday stores may not be so temporary -- "The company will extend all of these locations into the new year. These stores will transition into either permanent brick-and-mortar retail outlets or specialty store locations."
The question left open for debate after all of that is this -- is demand so high that Microsoft had to increase availability or were they so lagging that the company felt a need to increase its push?