Microsoft, ditch OEM knuckleheads and make more hardware like Surface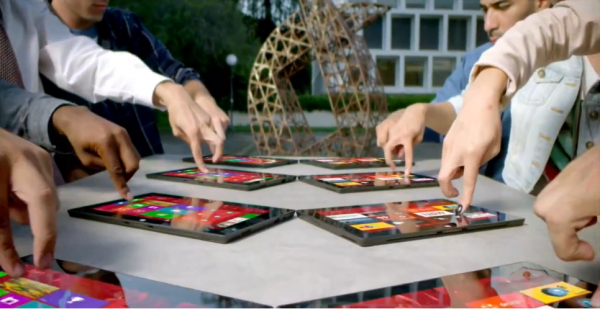 Dell earnings announcement set off some concerns that the PC industry may not recover and as a result some are predicting Windows 8 sales may not be quite satisfying to Microsoft. Could the software giant have seen this coming a mile away?
A mobile future means that traditional PC hardware like laptops and ultrabooks will yield sales to a new generation of PC form factors like hybrids and tablets that are highly mobile, yet just as capable as laptops and ultrabooks, tablets like the Surface. Microsoft knew mobile was the future and prepped for it, here's why.
Hybrid PC designs. Hybrid PC's are devices that are both laptop and tablet. In some cases like the Samsung ATIV Smart PC, the screen detaches from the keyboard to become a tablet. Similar designs from other OEMs is a clear indication that Microsoft and the PC industry was well aware that there needed to be a smooth transition to the new world of mobile/contextual computing that is accelerated by the transition from an experience economy to a simplified experience economy. I wrote about this concept previously.
Touch-first Windows 8. Windows 8 is a polarizing release that some journalists and bloggers claim is massively confusing to end users. I'm not so convinced. I think some users will definitely be confused but not most. I really like Windows 8 and I believe its design from a conceptual standpoint was the right thing to do (see second and third parts of my earlier series).
However, I believe some of the finer details in execution are definitely quite troubling. For instance, I recently argued that the desktop in Windows RT makes complete sense. That is, Microsoft made a concerted effort to port x86 apps over to ARM for installation on Windows RT products. I was hoping Microsoft would explain this at BUILD 2012 but it seems that since they haven't, I have no other option but to agree with others that the desktop in Windows RT is presently an odd addition even though in my Surface review I do state that I find it pretty useful. My gut feeling tells me that Microsoft will mature RT over time to a full PC experience, but I'm not holding my breath. Unfortunately, this is one of the major areas that will throw consumers for a loop.
My point is that Microsoft saw the transition to mobile computing as the future and pivoted its popular OS to adapt to this new world. Windows 8/RT is simply the most advanced mobile operating system on the planet regardless of how oddly cobbled together it may appear to some. The more they transition the desktop to a touch-first experience, resulting in a seamless transition between it and the new start environment, the better it will get.
Surface. This is a big one. Microsoft stunned the tech industry with the announcement of the Surface tablet. Since then CEO Steve Ballmer is on record stating that there will be more devices coming. Ballmer's letter explaining the transition of the company to a more devices and services company is telling.
Microsoft sees that its hardware partners completely suck. They've had ample opportunity to get their acts together and create compelling hardware and software experiences that wow customers. Yet, they continue to adopt old practices like bundling crapware with uninteresting hardware, selling them in big box retailers who care nothing about how these products are displayed -- they just want to make a buck.
Surface is the right move. Microsoft needs to cut ties with whinning OEMs (Acer? HP?) which while bashing the spectacularly designed hardware that is Surface continue to churn out underwhelming products. What's next for Surface hardware? A phone? Laptops? Who knows? One thing's for sure, it's time to go full steam ahead and whichever OEMs tag along, good for them; those who don't? Good riddance.
So What's the Problem?
It seems to me that Microsoft prepped for the mobile future but Surface is the one problem with the strategy. Surface should have launched in every retail store on the planet with strict guidelines for how the product would be presented to potential consumers. And Microsoft should have launched both the RT and Pro versions at the same time.
The company's actions appear to reveal that executives didn't want to entirely damage their relationships with OEMs, But I think it's time to put OEM feelings aside: these guys simply don't care anymore. This is evident by the lackluster number and quality of devices on store shelves to this day, weeks after the Windows 8 launch. I'm not suggesting that Microsoft stop licensing Windows to OEMs, but that Microsoft ramp up its hardware efforts.
If the PC industry does not recover, who's to blame? Better yet, who's to blame if Windows 8 never takes off with consumers (who Microsoft was clearly targeting this time around)? I don't put the blame on PC OEMs very much, if at all. I blame Microsoft. I blame Microsoft for trusting these knuckleheads to do the right thing. OEMs are way too focused on selling traditional laptops/ultrabooks. But consumers are not too interested, as disastrous third-quarter PC shipments reveal.
Microsoft seems to understand that the bigger innovation opportunities are in tablets right now. I suspect traditional PC sales will continue to decline and at some point will fall off a cliff, but those sales will be replaced by devices that are more mobile, yet offer the same capabilities as traditional laptops/ultrabooks. Since devices like Surface have redefined what is meant by PC, the PC industry as a whole has a chance to actually grow in the future.
Perhaps a slumping PC industry (resulting in slow Windows 8 sales) is not so bad after all. We long knew that consumers are more interested in mobile devices and perhaps it will take them more time to warm up to these new hybrid devices that PC OEMs push. Tablets are easier to sell to consumers, thanks in part to Apple's success marketing iPad. I suspect Surface sales will be a bit encouraging to Microsoft. I don't expect those numbers to blow us away, but solid sales will at least indicate that the company is right to move into hardware and could be further evidence that new form factors like the Surface will grow the industry.
Windows 8, the PC Industry Savior?
I've heard bloggers and journalists say that Microsoft expects Windows 8 to be the savior of the PC industry. Perhaps so, but I don't get that impression. I believe Ballmer and his top brass see Surface as the one thing to establish Windows 8 as a viable alternative to the Apple/Google mobile device juggernaut. Microsoft is practically betting the farm on Surface devices and when you think about it, it's the only way they can get into the rapidly exploding mobile market and steal some serious mindshare.
I'm curious to know what you think. Do you think Microsoft foresaw the mobile future? If so, are they prepared to firmly establish themselves as a viable alternative? Who do you blame for a slumping PC industry?