Microsoft is right to expand Surface RT availability -- too bad about timing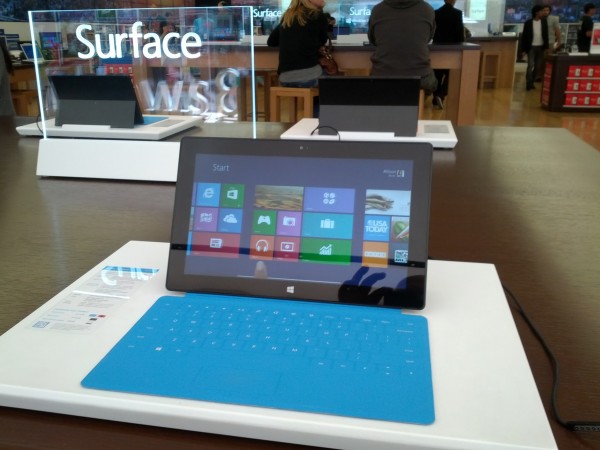 Microsoft's plans to greatly expand Surface RT sales to third-party retailers accomplishes two things. One: Rebuts unfounded rumors that the tablet sells poorly or that the company has cut fab orders by half. Two: Makes the tablet available in enough places to be truly successful. Honestly, I am so fraking sick of so-called professional blogs (and some news sites) writing rumor stories based on a single source -- or worse using another site's report based on unnamed source(s).
Just a week ago, I explained why "Surface RT sales are probably quite good, you just don't know it". In a number-crunching analysis you shouldn't have missed, I refuted pundit claims sales are weak by looking from the perspective of actual distribution, which isn't much through 66 North American company shops or Microsoft Store online in seven countries. If Surface has any problem, it's limited distribution. Too bad the company waited so late in the holiday season to expand Surface RT availability.
Retail expansion is promised by "mid-December", which is this weekend, right? "Our plan has been to expand the retail presence for Surface after the first of the year", Steve Schueler, Microsoft retail veep, says. "Based on interest from retailers, we are giving them the option to carry Surface with Windows RT even earlier".
"We've increased production", Panos Panay, Surface general manager, says. That statement refutes unfounded, anonymously sourced reports Microsoft did just the opposite.
Surface is not a sales failure. Analysts expecting millions of units sold during Q4 had their numbers wrong in the first place. Just one million tablets works out to 15,152 per Microsoft retail store for the holidays. Apple doesn't disclose iPad sales through retail, but my best estimate for third quarter: 9,000 per store -- 390 of them. That's for the planet's top-selling tablet. By adjusting the averages for lower number of Microsoft Stores, to be as successful as Apple Store selling iPads, each of the 66 shops would need to sell 6,600 Surface RTs, or 382,800 combined, for the 58 sales days from October 26 launch to December 24. That's an achievable number. Click through the link above for detailed analysis.
But those numbers look better by increasing distribution and puts Surface in locales where there is no Microsoft Store and where iPad is available -- or something else. Consumers shopping Best Buy will meet Google Chromebook for $249 but not Surface. For shame!
I understand some of the reasons for making Surface RT Microsoft Store-only: Driving traffic to new shops, pulling sales of companion products and diminishing competition with OEMs selling other Windows RT tablets. But retail down right demands distribution. Surface hasn't got enough and will miss the best selling season of the year. By my estimates, based on distribution before the expansion, Surface RT sales should be about half a million units for the holidays. Can 10 days expanded distribution really make that much difference? I'm not convinced.
The other major reason to funnel Surface RT through Microsoft Store is why: Ensuring sales staff properly explain the benefits, compared to other tablets and in context using other Microsoft products. Will consumers get that from Best Buy? I'm skeptical. But being in more stores is better than not. So, ultimately, Microsoft does what it should have done from the start: Sell Surface RT everywhere.
Photo Credit: Joe Wilcox