Verizon Samsung Galaxy Note II Developer Edition arrives too late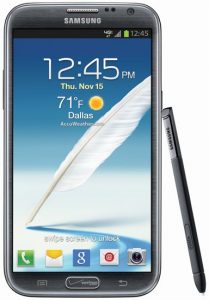 When Verizon Wireless introduced the Samsung Galaxy Note II, the handset shipped with a fairly restrictive modding setup. It could not be rooted early on and there was also the problem of a tightly locked bootloader, both of which are now sorted out. But after the major obstacles are gone the big red Galaxy Note II Developer Edition surfaces with, you guessed it, an unlocked bootloader. But is it worth it?
The Galaxy Note II Developer Edition comes with the same impressive specifications as the standard version. The smartphone features a 5.5-inch Super AMOLED display, 1.6GHz quad-core processor backed by 2GB of RAM and a whopping 3,100 mAh battery. The 16GB of internal storage as well as the microSD card slot are carried over, just like Android 4.1 Jelly Bean with TouchWiz running on top. Fairly straightfoward, except the unlocked bootloader.
The Developer Edition does come with the coveted functionality, but the standard version can also tout an unlockable bootloader thanks to the efforts of the modding community. Then there's the issue of warranty.
Samsung claims a one-year warranty for the handset but that seems like an overstatement when for the Galaxy S III Developer Editon the very same South Korean manufacturer clearly specifies "30 Days or until the handset has been altered by the installation of custom operating system software or other alterations to factory settings by the user, whichever period is shorter". I can only assume that someone did not adapt the warranty info for the special model.
There is no pricing information available at the time of writing this article, but there's no need to look further than the Galaxy S III Developer Edition. It starts at $599.99 for the 16GB version, which is the same price as when purchased off-contract from Verizon. Off-contract the Galaxy Note II runs for $699.99 and it's not far fetched to assume that the adjacent Developer Edition shares the same price tag.
Basically in the modder-friendly, special, trim the Galaxy Note II makes little to no sense -- it arrives too late and it might just be too expensive for its own sake.