So you got an Android for Christmas? Here's how to keep it secure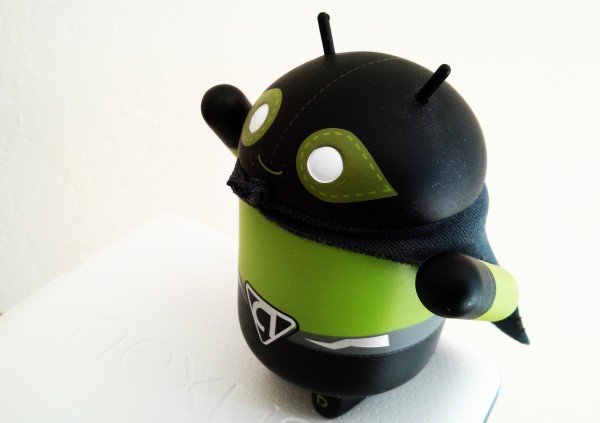 There is a lot of recent chatter about malware on Android devices, but much of it is overblown. Microsoft recently learned a lesson when its #DroidRage campaign when down in flames. Honestly, while there is malware out there, it is not as prevalent as you are being led to believe. Still, being careful is always the best advice.
To that end, there are a number of steps you can take to make sure that brand new tablet or phone is as safe as possible. The mobile operating system is not the minefield that was past versions of Internet Explorer and Windows, but does have its share of flaws that can lead to compromise.
If you were lucky enough to receive a device that is running Android 4.2 then you have partial protection because the app store is capable of warning you, much as Chrome on the PC does, of dangerous apps. Messages like "installing this app may harm your phone" or "Installation has been blocked" will pop up.
However, that still is not total protection, and there are reports that the feature can be thwarted or bypassed by bad apps.  So, while it is nice that Google built it in, it is not everything you need.
Anti-Malware Software
If you plan to install a lot of apps, especially ones that are not in the Play store, then you will want third-party protection. Arguably the best is Lookout which protects, not only against viruses, but also loss and theft.
Alternatively, there are other A/V apps in the Play store. Many users love Avast, but you can also choose Norton or Kaspersky if you prefer. Both are solid and are familiar names from the desktop world. Bear in mind that, unlike Lookout, not all of these are free.
Security Settings
From the Android Settings page you can click Security and make some changes to fit what you would prefer -- create a pin that will be required to unlock the phone, encrypt the device, set up a SIM card password lock and choose to allow or not allow apps from unknown sources. The latter is frequently called sideloading and refers to installing apps that are found on third-party sites as opposed to known sources like the Play store and Amazon Android Market.
Lost Phones
While the aforementioned Lookout can handle this task, there are some stand-alone services that many feel do a better job. My colleague here, Mihaita Bamburic, who I consider an Android expert, recommends Cerberus. The app has a number of features listed under its entry in the Play store, including the following:
It has three ways to protect your device:

Remote control through the website www.cerberusapp.com
Remote control via text messages
SIM Checker (for devices that have a SIM card): you will automatically receive alerts if someone uses your phone with an unauthorized SIM card

Remote control allows you to perform many operations on your device, like:

Locate and track it
Start a loud alarm, even if the device is set to silent mode
Wipe the internal memory and the SD card
Hide Cerberus from the app drawer
Lock the device with a code
Record audio from the microphone
Get a list of last calls sent and received
Get information about network and operator the device is connected to
And much more!
Alternatively, customers may also consider Find my Phone and Seek Droid, which are both viable alternatives that will aid you in that moment of panic when you realize your phone or tablet has been left behind. As testament, I personally use Seek Droid.
Conclusion
On the whole, the Android world is not nearly as dangerous as Microsoft would have you believe. Research apps before you install, especially if they are not in the Google or Amazon stores. In fact, simply use the same common sense principles you would use on your computer. Happy New Year! Enjoy your new phone or tablet!
Photo Credit: Joe Wilcox