Seven out of 10 will buy Surface Pro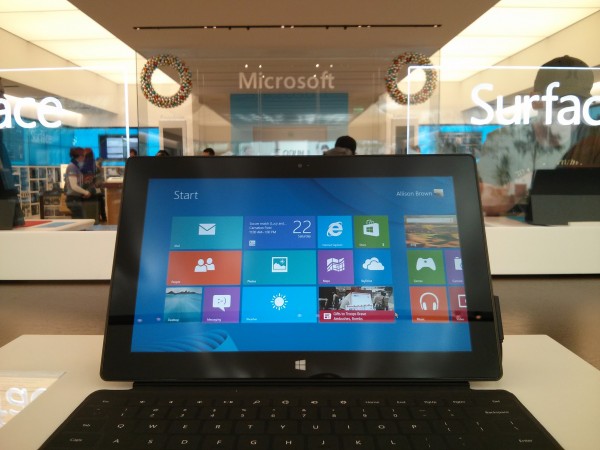 Twenty-six days ago I asked "Will you buy Microsoft Surface Pro?" after pricing released and pundits gripe it is too high. They compared to iPad, which I argued then (and still maintain) isn't right: Microsoft smartly prices Surface Pro against MacBook Air and Ultrabooks. But do you agree? Based on responses to the poll, yes.
Quick recap: Microsoft plans to release the second Surface tablet, running Windows 8 Pro, next month. The model available since October 26 runs Windows RT and is priced against iPad. Surface RT starts at $499. Pro is either $899 or $999 for 64GB or 128GB storage, respectively. Users can't install legacy apps on RT but they can on Surface Pro, which Microsoft positions more for business users and anyone needing access to the more traditional Windows desktop. The company also expects Pro buyers to pay up for Office 2013; the Home version ships free on Surface RT.
So what do you think of all this? As I post, 1,699 people responded to the poll, and that's a healthy sample size. The numbers are compelling: 42.85 percent of respondents will buy Surface Pro "as soon as available", and another 16.36 percent within three months. Nearly 71 percent of you plan to buy Surface Pro. Only 18.5 percent say they won't.
Specs: 10.6-inch ClearType HD Display with 1920 by 1080 resolution; Intel Core i5 processor and HD 4000 graphics; 4GB RAM; 64GB or 128GB storage; 720p front- and rear-facing cameras (meaning they're for video more than photos); accelerometer; ambient light sensor; compass; gyroscope; Wi-Fi A/N; Bluetooth 4; USB 3; Windows Pro 8. Dimensions and weight: 10.81 x 6.81 x 0.53 inches and just under 2 pounds.
Surface Pro is unlike other tablets because it runs a traditional desktop OS, unlike, say, Android or iOS devices. Microsoft also sells a keyboard cover that transform the Windows 8 slate into a real portable. It's either a best-of-both-worlds solution or the worst. We'll know which when Microsoft releases the tablet and real users get their hands on it.
A BetaNews reader using the handle Dig The Noise is enthusiastic: "Love the Surface RT -- heck yeah I'm getting a Pro. The Surface Pro will replace my laptop; I'm a developer and need the Intel or AMD chip (don't care which). I may also have to buy a 2nd RT because our current one gets a lot of home use and my wife would like one just for her job -- she needs only Office, mail, Skype, Skydrive, IE, calendar, etc. so the RT would rock for her".
"I am a developer too, but I hate the small screen while coding", Joe Cho comments.
"I can write on the Surface Pro -- while walking, while driving, when I get a brainstorm anywhere, without having to hunt and peck on a teeny screen requiring my eyes and at least 1 hand, or open a keyboard, which for me requires two hands", Helen Starkweather comments. "That is what's going to sell the Surface, whatever the price. The Surface doesn't replace a tablet and a laptop, it replaces a notepad, plus a tablet, plus a laptop".
Troy Gates "will be testing Surface Pro for our project managers. Our project managers are in client/consultant offices nearly everyday or traveling by air to get there. They primarily use MS Office, PDF markup tool and a project management tool. Surface Pro looks to be exactly what they need. Will know a week after it comes out. This comment written from my Surface RT that I was testing for the same purpose, but the lack of full Outlook and our project management tool, it's a no go for our project managers. Too bad because I am getting full day usage with battery to spare".
Microsoft already concedes Surface Pro battery life will be considerably less.
benjitek: "People with money to burn, or deep corporate IT budget pockets, might buy it; the rest of us will take a look when the 3rd generation version of it comes out... ;-)"
"The Surface pro is a great and unique concept", Lina Stein opines. "I certainly prefer the Surface or Surface Pro over an iPad which is not much more than child's play".
A reader going simply by Jim sees a future flop: "The Surface Pro seems like the digital version of the Flying Car! Sounds great but historically they didn't fly well and didn't drive well either. The Surface line isn't really mobile because it lacks a cellular option and in the case of the Surface Pro battery life, and the Surface isn't a workhorse machine because it lacks screen size and a comfortable keyboard".
Do you agree?