Microsoft Surface Pro is NOT overpriced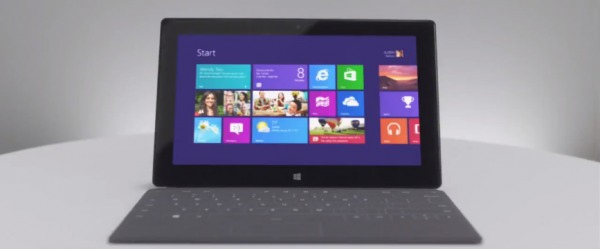 No sooner had Microsoft revealed the cost of self-branded tablets running Windows RT than doomsayers started crying pricing foul. The 64GB model will sell for $899, starting next month, and the 128 gigger for $999. I've seen several blog posts gleefully whack Surface Pro pricing as being way too high. They're wrong, in part by the Apple device comparison they make.
I asked Stephen Baker, NPD's vice president of industry analysis, about Surface Pro pricing, whether it's just right, too high or too low. "Interesting question though because most of what I have seen has compared it to the high-end iPad". But Microsoft has higher competitive ambitions: MacBook Air, and even Windows ultrabooks. That's the comparison I make and told Baker so. There, the tablet sits just fine. The company priced Surface RT against iPad. Surface Pro squares against Apple's thin-and-light laptop with 11.6-inch display.
Think MacBook Air
"With the cover price, Surface Pro is right in line with what people actually spend on the MBA", Baker acknowledges. Unlike Surface RT, where two models come with keyboard covers, people pay $120 or $130 more depending which click-on they choose. That's what Baker refers to by "cover price". Actually Surface Pro with cover sells for a little more than 11.6-inch MacBook Air, which is $999 or $1,099 for 64GB or 128GB storage respectively. That all assumes Microsoft won't offer a bundle at launch. I fully expect to see comparable MacBook Air pricing with keyboard cover included with the tablet.
Thinking about Surface Pro this way changes everything. Baker agrees: "Just helps reinforce the laptop? Tablet? Question around Surface. Here that is pretty crucial since it really defines where its opportunity lies".
I don't doubt where Microsoft sees the opportunity. Surface RT is more about the future, with the Modern UI and limited legacy desktop support. Users have the old motif, but they can only install apps purchased through the Windows Store that support the Start screen. Surface Pro is about the present, providing users benefits of the new while supporting the old stuff.
Stated differently, the lower-cost tablet available now is priced exactly to compete with iPad, and ARM-based Windows easily is viewed as an Android or iOS competitor. That's not true of Surface Pro, which runs Windows 8 Pro, an operating system in the same class as Apple's OS X.
From that perspective, Surface is a considerable value compared to MacBook Air and some ultrabooks because of the touchscreen and stylus that is included in the purchase price. Then there is increased portability and flexibility for a device supporting all Windows applications -- not just those designed for Modern UI -- and allowing users to switch between tablet (with touch) or laptop (with keyboard). That's what defines Surface Pro. It's a tablet and a laptop running a full desktop OS, just like MacBook Air.
Fair Comparison
You don't believe me? Look at the specs and how closely Surface Pro matches MacBook Air. Both come in the aforementioned 64GB and 128GB configurations, pack Intel Core i5 processor, 4GB RAM, Intel HD 4000 graphics, 720P Webcam, USB 3 port, Bluetooth 4, and Wi-Fi A/N. Surface's display is smaller, 10.6 inches, but considerably higher resolution (1920 x 1080 pixels versus MacBook Air's 1366 x 768). Both are thin-and-light portables. They weigh about the same when keyboard cover is attached to Surface Pro, which otherwise is 2 pounds compared to the Apple's 2.38 pounds. Additionally, Surface Pro uses ambient-light sensor, accelerometer, gyroscope and compass for orientation and packs a microSDXC card slot; these are all missing on MacBook Air.
Whether or not potential buyers accept Microsoft's hybrid tablet/laptop approach is another matter. That's a question for after sales start in earnest. Something else, small as it may seem: Microsoft prices Surface Pro to drive sales of the higher-capacity storage model, which says something about desktop OS ambitions, too.
Baker explains, regarding pricing: "Spacing is a little tight on the two. I think it argues that they want to drive people to the $999 product". He likes the price. "I think it is low in general though. I thought they would be over $1,000".
The point: Don't compare Surface Pro to iPad. That's what the RT model is for. Microsoft prices against MacBook Air, and there offers some compelling advantages, starting with that higher resolution display and continuing with the option of running real Windows apps on a sensibly-sized tablet.
Sorry, but Microsoft partners like Samsung that push 11.6-inch Windows slates need to think smaller. Surface's size is much more manageable in the hand, while offering benefits of dual tablet or notebook usage. Again, there's question whether the market will see the approach as best of both worlds, or worst of them.
You tell me. Will you buy Surface Pro?