Hacktivist group Anonymous to continue through 2013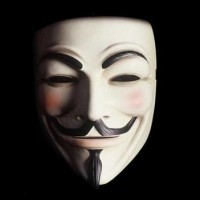 Over the long weekend I saw McAfee had predicted that the threat from Anonymous would decline in the new year. The group apparently disagrees and has posted a video boasting of its accomplishments in 2012 and stating emphatically: "We are still here".
The two minute and twenty second video, posted to YouTube, lays out a rather lengthy list of past endeavors including attacks on government websites in the United States, Syria and Israel, as well as on groups such as the Motion Picture Association of America and the infamous Westboro Baptist Church.
The group claims its actions are a form of protest against tyranny, war and, in the case of Westboro, the sheer nerve to consider protesting at the site of the recent Connecticut elementary school shootings. It also defended Kim Dotcom when his Megaupload site was taken down and has called for peace in Israel and Gaza, as well as for the internet to be restored for the citizens of Syria.
The video is meant to not only brag a bit, but also to put the best possible face on what the loose-knit group of hacktivists has done to date. It is filled with news clips and ends with the promise of more to come. While most agencies denounce the group's actions as terrorist-like, Anonymous actually has a fair bit of support from citizens, albeit somewhat out of fear.
No actual targets for the coming year are named in the video, but that is not unexpected as the group chooses its activities based on current actions and situations. While some members have been captured, it is clear that Anonymous has not yet been deterred from continuing.