Ubuntu phone OS isn't destined for greatness -- but that doesn't matter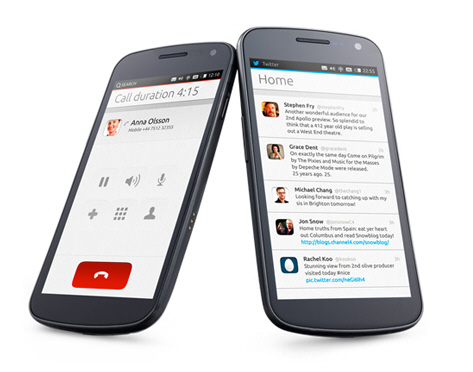 When all the hype about the new Ubuntu for phones OS dies down, we'll be left with a void. Canonical admits it doesn't currently have a manufacturer or an operator signed up, and it'll be next year before the first device running the OS natively hits the market. And that's a long time to wait.
By then, we'll have seen new versions of Android and iOS, and Windows Phone 8 will likely be firmly entrenched in third place. If the market seems tough for Canonical to break into now, it'll be far harder in 2014. But that doesn't mean Ubuntu for phones can't succeed. It will never make number one, but it doesn't need to. It can carve out a pretty desirable niche in fourth or even fifth place, appealing to the Linux/Open Source crowd, and the users who don't want the same phones as their parents and sheep-like peers.
Ubuntu on the desktop has a relatively small market share, but that doesn't make it a bad OS, or a flop or a failure (in fact, quite the opposite -- it's done a good job of bringing Linux to a more mainstream audience). If Ubuntu for phones can appeal to a similar sized percentage, it can survive. And if it can survive, it can thrive. Provided of course it doesn't stumble headlong into a patent minefield…
Canonical's CEO Jane Silber said of the new OS: "We expect Ubuntu to be popular in the enterprise market, enabling customers to provision a single secure device for all PC, thin client and phone functions," but I think that's unlikely -- initially at least. Ubuntu for phones appeals, in the short term, more to the modders and the customizers. The OS reportedly runs well on cheap, low-spec devices, so it has an opportunity to do well in emerging markets like India too. I have a couple of old Android phones just sitting in a drawer in the kitchen, and Ubuntu could breathe welcome new life into at least one of those.
Android and iOS can confuse less savvy phone users. Having watched my aging father-in-law struggle to get to grips with his new Galaxy S III over Christmas, I see Ubuntu's simple -- but not simplistic -- approach appealing to him. He won't be using his smartphone as a PC, but the option to do so will certainly be attractive to a portion of users (myself included). By targeting both high-end and basic entry-level smartphones, Canonical is spreading its net as wide as possible, and that's a very astute thing to do in such a tough market.
Ultimately, how well Ubuntu for phones does will depend on what hardware partners Canonical can land, but the new OS excites me, and provided it can get at least some decent developer traction early on, I can see it doing all right. And surely, in a market dominated by massive players like Apple, Google, and Microsoft, that's good enough.