Netgear finally concedes, joins the Google TV generation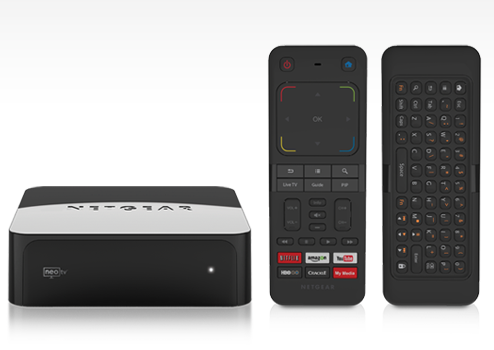 Netgear read my mind. Hopefully not all of it, but the company is welcome to my tech thoughts at least. Just recently several of us here at BetaNews wrote about the tech we used most in 2012. In my column I mentioned that my trusty HTPC grows long in the tooth -- you think dog years are rough, try computer years. I started using a Netgear NeoTV instead. As I mentioned then, and will reiterate now, the interface is not flashy, but it works seamlessly. the hardware is robust as well.
In the end though, I admitted my plans in 2013 were to move to Google TV because of the added features -- web browser, apps, you know the routine.
Now today, at the Consumer Electronics Show in Las Vegas, Netgear managed to combine this all together by announcing the Netgear NeoTV Prime, combining that solid hardware with a modern set-top box operating system.
The NeoTV line has been around a few years and refreshed several times, but has never really caught on the way Boxee and Roku have. Now, with Google TV behind it, these little boxes finally have a new chance at life.
But there is more to this announcement. The operating system contains what the company has dubbed as "NeoTV Prime." It claims this combined "with Google TV offers PrimeTime, an app that helps you find and watch your favorite movies and TV shows all in one place, whether they are on live TV, an app, or the web."
The remote control is not unique, but much the same as that of other Google TV devices, in that it contains basic functions on the front and a tiny QWERTY keyboard on the reverse.
Unlike many other gadgets that have been, or will be, shown off at CES 2013, this one is available immediately for purchase. The retail price is $129.99, which is a bit more than rivals like the Vizio Co-Star, and possibly ones that may be waiting in the Las Vegas wings. Sorry Vizio, but NeoTV Prime may have changed my mind.