Microsoft brings HTML5, better sharing to SkyDrive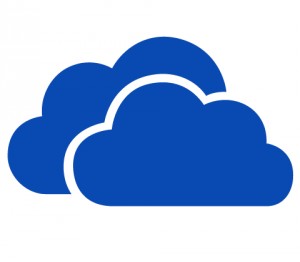 Just because Microsoft is not in Las Vegas -- other than a cameo appearance by CEO Steve Ballmer last night...oh, and all of its software, which is powering many of the gadgets you see at the Consumer Electronics Show -- the company is not standing still, today announcing updates to cloud storage service SkyDrive.
That is important because all of those Windows 8 computers and tablets, and even the Windows Phone 8 devices that are being displayed in Sin City can utilize SkyDrive for storage. In fact, the upcoming Office 2013 will do so as well. That means the company's cloud needs features to get customers interested.
The biggest improvement for users is to the sharing feature. Previously files stored on SkyDrive could be shared fairly easily via email, Facebook, Twitter and more. Now Microsoft has taken all of those options and integrated them into one screen to make the process easier.
According to Microsoft's Omar Shahine: "To make this easier, we've unified all sharing-related info and tasks into a single screen. So now when you select a document and click Share in the command bar, you'll see all the different ways to share the item as well as who has access".
The new feature also lets you choose the type of access to the file that each user you are sharing with has -- view or edit.
Beyond that new enhancement, the devices and services company claims there is better HTML5 features, including more integrated support for touch devices -- which is where Microsoft wants to go with its new operating system. It has added improved selection of files and better drag-and-drop. "You can now move files to anywhere in the hierarchy of your SkyDrive by using the bread crumb bar as the target", Shahine says.
The updates alone are not huge, but they are vastly important to Microsoft given the perceived future of computing. The company is under pressure to make its cloud offerings as feature-rich and enticing as possible. Microsoft has made perhaps the biggest changes in its history during the past year and now it can only hope that customers continue to flock to it as in the past.