Microsoft unveils Windows Embedded 8 Handheld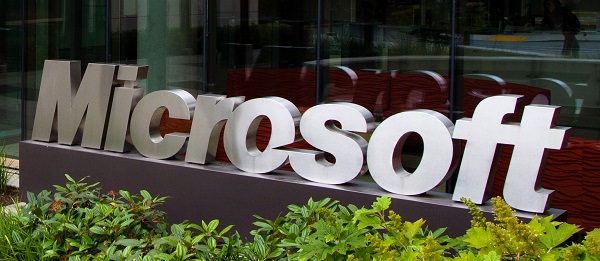 After its "non-appearance" at last weeks Consumer Electronics Show in Las Vegas the company Microsoft is front-and-center at this week's National Retail Federation (NRF) Annual Convention & EXPO in New York to show off Windows Embedded 8 Handheld. The operating system a version designed with the retailers in mind.
According to Barb Edson, Microsoft's General Manager of Marketing and Business Development, the company is "introducing our device hardware partners, and showcasing the next generation of mobile line-of-business application experiences with one of our launch customers, showing how Windows Embedded 8 Handheld devices help them deliver on the promise of intelligent systems".
Windows Embedded 8 is a version of Windows that began way back with CE and has expanded a lot since those early days. Microsoft envisions this release as a boon for retail stores that will allow associates to do quick product searches and communicate with one another from different locations. To that end, the company unveiled an early adopter -- Home Depot.
"The Home Depot and Microsoft have defined the next generation of that popular device, which will pilot later this year, giving The Home Depot associates advanced tools such as voice search and easy-to-use, touch-enabled business apps", Microsoft says in an announcement this morning.
As for hardware, the company announced partnerships with Motorola, Bluebird, Honeywell, Ingenico and Intermec, as well as working closely with Qualcomm -- perhaps unsurprising given Steve Ballmer's appearance during the mobile company's CES keynote address.
Microsoft envisions Windows Embedded 8 Handheld working closely with its desktop, tablet and mobile operating systems for a seamless experience. While it is generally assumed that IT will not go to the platform anytime soon, retail stores certainly will have an interest in all of this and may move much more quickly to adopt.