Samsung Galaxy S III tops 40 million sales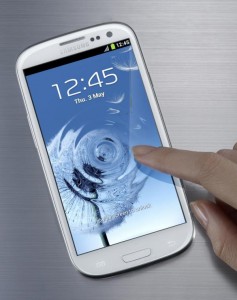 Little over four months ago Samsung revealed that the company's flagship Android smartphone, the Galaxy S III, had sold more than 20 million units since its introduction in late May, last year. But while that is an impressive feat for any device, more so when it doesn't sport a bitten apple logo on the back, it pales in comparison to the latest Galaxy S III sales numbers announced by the South Korean manufacturer .
In the seven months on the market since the May 29 release, the Galaxy S III smartphone has sold over 40 million units, doubling the previous 20 million figure announced in early September of last year and adding 10 million to its tally since November 2012. According to Samsung, that equates to 190,000 units sold every day, or to put it differently, a little under 132 units per minute, or almost 2.2 Galaxy S IIIs sold every second.
But the Galaxy S III numbers are part of a larger announcement made by Samsung. The South Korean corporation touts sales of more than 100 million units for the entire Galaxy S series, that also comprises older devices including the Galaxy S and Galaxy S II, among other smartphones.
In the 20 months on the market, since its May 2011 release. the Galaxy S II has sold 40 million units worldwide, and according to its maker it is "gaining ground as a steady seller", suggesting its days are far from over. The remaining 20 million Galaxy S series unit sales are attributed to other devices, such as the Galaxy S.