Carbon syncs apps with data among Android devices and backs up straight to the cloud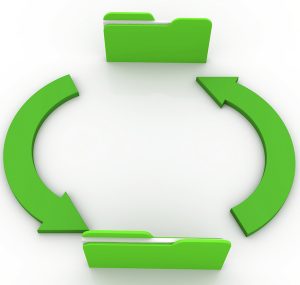 Usually when users wish to transfer apps with data between Android devices, a fairly cumbersome process is involved. There's an easier way though. Koushik Dutta, the developer behind popular modding tools such as ClockworkMod and ROM Manager, unveiled Carbon, an app that can get the job done by itself after touching a few buttons.
But who actually needs it? While Carbon may present a limited appeal to most Android users, it actually makes sense for those running apps grabbed from third-party sources such as Interweb forums, a common occurrence for modders, beta apps that are unavailable to download from the Play store (a good example is the Dropbox preview build) or for users that simply wish to have the same app data across several devices. Think of game saves and you get the picture.
In order to sync apps with data across multiple Android smartphones or tablets, Carbon must be downloaded and installed on each device. Users must then sign in using the Google account, go to the "Restore and Sync" tab on the device they want to restore to and select the other smartphone or tablet. Afterwards a list of remotely available apps is displayed, from which users can choose the items to be downloaded and installed on the former device.
Users can also perform app backups to the SD card (or internal memory depending on the device), Google Drive as well as Dropbox. For Dropbox Dutta says development is not yet completed, so it may not operate properly. According to the man, root access will no longer be required in the final version of Carbon.
Carbon is available to download from the ClockworkMod website and requires Android rooting rights.
Photo Credit: sheelamohanachandran2010/Shutterstock