UK mobile owners will soon be able to send cash payments by text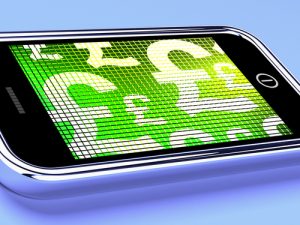 When I need to make a payment or send money to someone, I use a bank app on my smartphone. It's quick and easy, and I can check my balance beforehand to make sure I've got enough cash in my account. The app does require me to know the other person's bank details though, and so isn't particularly handy for making swift payments to just anyone.
Fortunately the Payments Council is working on a project that will make it possible for anyone living in the UK to send secure payments via text message. You won't need to worry about account numbers or sort codes -- all you'll need is the recipient's mobile number.
Set to launch in spring next year, the aim of the scheme is to link up every bank account in the country with a mobile phone number that will work as a proxy, so neither the sender nor recipient will be required to disclose their bank details. Great for paying a workman, for example, or splitting a dinner bill with friends.
According to the Payments Council, just prior to launch, "participating financial institutions will invite customers to register via their online banking service, mobile app or other approved method to provide their mobile phone number and confirm which account they want to link it to". Apparently eight financial institutions -- representing 90 percent of UK current accounts -- have already committed to the new scheme.
Transactions will be handled by the Faster Payments service, which processed more than 800 million online and phone banking payments last year, and the LINK network, which processed 3.1 billion ATM transactions in the same time period.
There are still some details to be worked out, including defining minimum service standards for security, speed and other technical requirements. Security will of course be a major concern, and the Payments Council has said at the very least a passcode or similar security feature will be required to authorize payments. Which will be essential, especially given that the Metropolitan Police says an average of 314 mobile phones are stolen in London every day.
Photo credit:  Stuart Miles/Shutterstock