My 5 really big, unbelievable tech predictions for 2013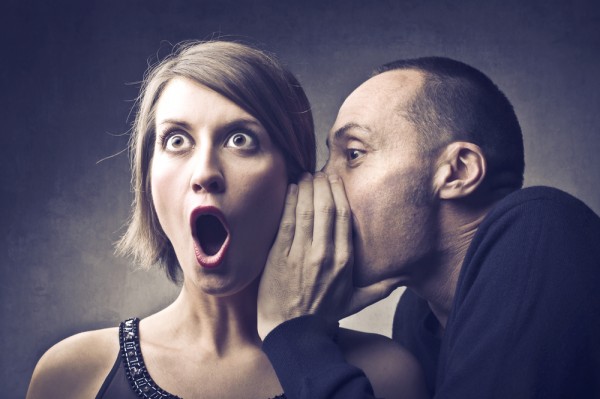 Most analysts, journalists and pundits use the new year to rattle off lists of what might be. Well, my inside sources were on vacation over the holidays and then at the Consumer Electronics Show. This week I finally hooked up with them and can finally make some safe bets on what's ahead. The delay gives me one-month edge on everyone else -- 11 to be right.
You will be shocked by this 2013 will-be list. BetaNews uses nothing but the finest sources, culled through constant pestering, home phone calls and secret online and parking garage meetings. With that, I present the Big 5.
1. Apple will release a new iPhone. I know, I know, some people predict 2014, since the newest model is only about four months in market. But my Deep Throat-like source assures me there will be a new Apple handset this year. He (or perhaps she) is a real paranoid dude. We chatted via IRC, and I extracted this information painfully. The name, too. iPhone 6. Who would have guessed that?
2. Microsoft CEO Steve Ballmer will fire somebody. Yes, Steven Sinofsky's boot-in-the-ass was shocking enough. But my source says Ballmer will hack the head of someone really big. So watch for it. You have been warned. I'm told mid-level blogger or higher.
3. Google will give away free stuff during developer conference. After last year's fiasco, where Google I/O attendees got Nexus Q only for the product to go into limbo, many predicted no goodies this year. But my sources deep inside the Googleplex assure me that developers will get something. I had a hangout with these insiders last week, and somehow they used fake names on a service that doesn't allow them. Oh, what a crafty lot they are, which makes their leak all the more credible.
4. Apple will sell 50 million of something. Given all the recent rumors about Apple cutting iPhone display production by half and the stock sinking more than 30 percent in just four months, this one is harder to believe. Surely all those insiders selling Apple shares have got the dope on sales problems. But my Deep Throat source is emphatic about this tip being true.
5. The next big Samsung smartphone will be the Galaxy S IV. Well, that puts to rest rumors Samsung would keep Galaxy S III naming -- or adopt a derivative. The rumored thinking in South Korea: Ride the successful name to tens of millions more sales. But, alas, there won't be Galaxy S III II, after all. (I think Galaxy S3 two looks much better or Galaxy S III 2. Hey, this is the company with product Galaxy Tab 10.1 2.)
Editor's Note: You do know that nothing above is serious, right? This post attempts to make a point about rampant tech rumor stories and how ridiculous most of them are. Many rumor stories are obvious, like conjecture that is anonymously sourced. Too many others source another blog using unnamed source -- typically one. It's one thing to cull credible sources and something altogether different to source some blog's rumor post.
Using a single source is often careless. Referring to another blog or news source as single source is reckless. Reporting news based on a single, anonymous source is negligence. Good journalists should be mindful of their sourcing, particularly those sources who aren't identified. One rampant problem: The increasing number of unnamed single-sourced blog posts or news stories that seemingly countless other blogs link to. Gossip and rumor run amok masked as news.
Let me be clear: Just because everybody says something is true doesn't make it that way. Many rumor stories turn out to be partially or wholly wrong. It's my observation that most rumor posts remain uncorrected when later proved false.
I sometimes write baiting headlines or provocative stories, but I, like my colleagues, stick to a principle: Write what you know to be true. What you know to be true can change for breaking stories, as more information becomes credibly available. But we refrain from rumor stories, which you will see sometimes here. They're quite rare, actually.
Photo Credit: ollyy/Shutterstock