Google shares rise on 2012 results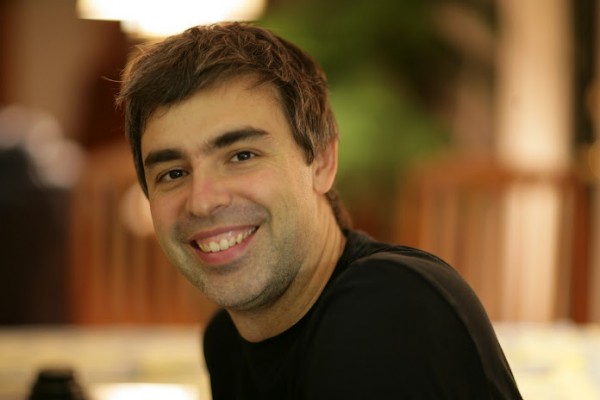 Investors rewarded Google today, pushing shares up close to 6.5 percent soon after the opening bell and staying in that range. At 12:09 PM EST, the stock traded at $748.23, up 6.45 percent. Google opened at $735.83, up from yesterday's $702.87 close.
After the closing bell, on January 22, Google delivered fourth quarter and 2012 results that clearly satisfy someone. For the year, Google revenue reached $50.18 billion, up 32 percent from $37.9 billion in 2011. Motorola contributed $4.14 billion. Net income: $10.74 billion or $32.81 earnings per share. Average analyst consensus was $41.41 billion revenue and $39.73 earnings per share. Oh, the wiles of investors. Yearly EPS missed the Street, as it did for the quarter.
Perhaps they're satisfied with the whole Google machine and how Larry Page runs it. Page returned as CEO in April 2011, following a decade hiatus. That makes 2012 his first full year running Google since taking the reigns again. Here's his statement made during yesterday's conference call:
Happy New Year everyone and welcome to our earnings call. Thank you for joining us this afternoon.

We ended 2012 with a strong quarter. Revenue was up 36% year-on-year, and 8 percent quarter-on-quarter, and we hit $50 billion in revenue for the first time last year -- not a bad achievement in just a decade and a half.

We've talked a lot about excellence and velocity over the last year. While many claim it's my nature never to be satisfied, we've actually made real progress creating more beautiful and more intuitive products.

Take Search. The perfect search engine would understand exactly what you mean, and give you exactly what you want. Our Knowledge Graph brings that much closer.

Search for Nikola Tesla and you'll get information about this great inventor that is beautifully displayed right from the results page -- his basic bio, books he wrote, his photo; no extra work needed. We'll even recommend information about other inventors such as Edison and Marconi that you can easily browse through -- again right from the results page.

And last quarter we launched the Knowledge Graph in seven new languages, including Spanish, Japanese and Russian. This is hard work. It's about way more than translating the words on the page. Google has to understand millions of different entities, as well as their meaning and context.

I'm also excited about the progress we've made with Voice Search. You're in your car -- sadly it's still a car you have to drive and it's not electric -- and you're running out of gas. Just pick-up your phone and ask Google for "directions to the nearest gas station", and you'll be on your way immediately. It's a great example of how we can take the hassle right out of your life.

Our long-term investments in Google Maps have really paid off. The team has worked tremendously hard to create the most accurate and comprehensive maps in the world. Driving country-by-country may have seemed crazy a few years back. Today, it's totally obvious because location is core to your search experience.

And with Google Maps for iOS, we've reinvigorated our product. It's more intuitive and beautiful, and users love it. Google Maps for iOS was downloaded over 10 million times in the first 48 hours! In fact, six Google apps were included in Apple's App Store Best Free Apps of 2012: including YouTube, Chrome, Google Search and Gmail.

I've always believed that computers should do the hard work, so you can get on with the things that matter in life -- living, learning and loving. So it's exciting to see our progress with Google Now. Launched earlier in the year, it gives you information before you even have to ask. We'll now proactively provide your flight times, OR your boarding pass, OR directions to your next appointment. We will even suggest interesting places to visit nearby.

As we discussed on the last earnings call, we now live in a multi-screen world.

People carry a supercomputer in their pocket all the time. In fact we feel naked without our smartphone! And many users have more than one device -- a laptop, a phone and a tablet.

We're living in uncharted territory. It's a new kind of computing environment. Everyone is really excited about our technology and spending a lot of money on devices, driving faster adoption than we have ever seen before.

It's been a long time in computing since we have had this rate of change -- it probably hasn't happened since the birth of personal computing.

It's why we've put so much focus on devices. They've been one of our biggest bets in the last few years, along with the software to go with the devices, Chrome and Android. Our goal here is to push the user experience forward, so you get the best of Google in one, easy-to-use package.

The Samsung Chromebook, which we launched in October for the amazing price of $249, was a holiday highlight. I love mine. It's super easy to use, and it almost maintains itself. Open a Chrome tab on your phone, and everything syncs on your laptop with no extra effort required.

We also launched two new Nexus devices to rave reviews -- Nexus 4 and Nexus 10, and, six months after we first unveiled it, Nexus 7 continues to define the 7 inch tablet category, making many "best of 2012" and holiday gift lists.

Clearly, there's work to be done managing our supply better, as well as building a great customer experience, and that is a priority for the teams. But considering all the excitement over the holidays for our devices, it is clear there is a tremendous opportunity delivering great value with an amazing and simple user experience.

Google Play, another big bet, is on fire. The growth is tremendous. This quarter we signed deals with Time as well as Warner Music Group. So we now provide content from all the top Hollywood film studios, music labels and magazine publishers. We have not even reached Google Play's first anniversary!

Many of you have questions about Motorola, and Patrick will go into details about how we're accounting for the business so you can get your models right.

I am excited about the business. In today's multi-screen world, the opportunities are endless. Think about your device. Battery life is a huge issue. You shouldn't have to worry about constantly recharging your phone. When you drop your phone, it shouldn't go splat. Everything should be a ton faster and easier. There's real potential to invent new and better experiences.

Our CEO at Motorola, Dennis, has built a world-class team, and they're working on these opportunities. It's still early days, but I am excited about the innovative way they're approaching product development and the speed of their execution, and they recently signed an agreement to sell Motorola's Home division for $2.35 billion.

2012 was an amazing year for Google, and we are all set for a great 2013! I am incredibly optimistic about the opportunities we have as a technology company focused on user benefit. Every day I come to work excited about more and bigger opportunities, and every day we work to have more and better organized Googlers, those are our employees, improving their execution and overall capability to build world changing products. I know it sounds funny, but with the ambitious plans we have, we are only just getting started!

Our biggest challenge in this area is focus. We face so many opportunities it's always important to thoughtfully invest in the right areas where we can have the greatest impact. We don't want to spread ourselves too thin. But I'm quite optimistic that as we get better and better at managing our product areas we will be able to continue to grow our ambitions. That's why I'm here, and that's one reason why Googlers love working at Google.

Googlers remain our greatest asset, and we're working hard to recruit and retain the best employees. We had a great start to the year by being named FORTUNE Magazine's the Best Company to Work For in the US for the fourth time.

We've worked hard to create a company where everyone is part of the family – and where the work is challenging and rewarding. So we're really happy to get that recognition.

I want to finish by thanking all the Googlers who've made all this possible...Thank you.
Page is high on Google praise, but short on numbers. How many Nexus 7s or Chromebooks sold? When will Nexus 4 be in stock? What is Motorola's future contribution? The conference call answered none of these questions.
Disclosure: I don't invest, nor does my family, in Google or any other company.