Microsoft security patch is big trouble for some Surface RT users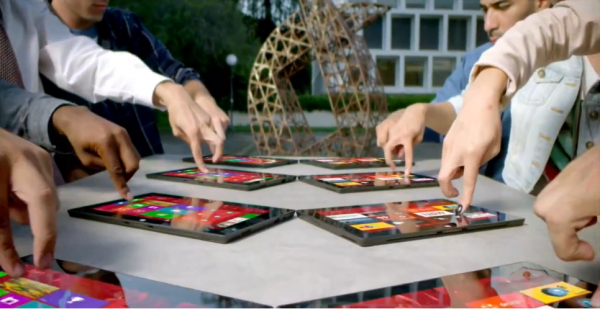 Windows Update is supposed to keep Surface RT shipshape, particularly Security Tuesday updates. But the January 8 bundle causes problems for some Surface users, and Microsoft acknowledges there is an issue.
In an offical statement given to BetaNews: "Some Windows RT customers who attempted to apply monthly security bulletins had issues installing updates. Specifically, impacted Windows RT devices went into connected standby mode during the installation of updates from Windows Update, causing Windows Update to be disrupted. We apologize for any inconvenience this may have caused and are working to correct the issue".
It's not your fault! You're not alone! As this Microsoft Community thread shows.
Frank Ostrow started the thread on January 10: "Surface RT Windows Update will not connect after January 8 patches. After applying the patches this Tuesday my Surface RT will not connect to Windows Update. It gets stuck on the progress circle after selecting Windows Update from PC Settings and the circle eventually stops. I can confirm this behavior on two of our three Surfaces but have not checked the third yet". He eventually resolved the problem. Others weren't as lucky.
Some other users suggested updating via Desktop mode as a solution, which has seen mixed results. "I have had the same issue -- both routes to update do not work, with the desktop route actually being the least responsive", DazW explains. "Tried restarting etc. but that has unfortunately had no effect".
"I had this issue also", Maria92_44 comments. "I restarted -- twice with no effect. Windows Update in Desktop didn't respond and the window froze. I ended up doing a Refresh, reloading all of the patches and firmware updates, doing another restart before Windows Update was able to connect again". But later: "Windows Update not connecting again. I had to restart again to get connection. Getting quite frustrated with various issues". She also lost access to Windows Store.
On January 21, moderator Steven_B posted:
Greetings all,

Thank you for giving us as much information as possible. We are still unable to reproduce the issue on the Surface devices we have. I would like to ask if you can perform a Reset on your Surface to see if the issue persists after a full reset and all updates have been taken and apps installed again.

To do the Reset, see the information below:

Important: All of your personal files will be deleted and your settings will be reset.

Swipe in from the right edge of the screen, tap Settings, and then tap Change PC settings.
(If you're using a mouse, point to the upper-right corner of the screen, move the mouse pointer down, click Settings, and then click Change PC settings.)
Tap or click General.
Under Remove everything and reinstall Windows, tap or click Get started.
Follow the instructions on the screen.

Note: You'll be prompted to choose whether you want to erase data quickly or thoroughly. If you choose to erase data quickly, some data might be recoverable using special software (not included with your Surface.) If you choose to erase data thoroughly, this will take longer but it makes recovering data far less likely

You can find the information listed on our support page here:
http://www.microsoft.com/Surface/en-US/support/surface-with-windows-RT/warranty-service-and-recovery/how-do-i-refresh-or-reset-surface
Then he added yesterday:
Greetings everyone!

We have been doing some research into the issue, and ran across a couple things that may work:

Please run the App troubleshooter (For the Store related issue), found here:

http://download.microsoft.com/download/F/2/4/F24D0C03-4181-4E5B-A23B-5C3A6B5974E3/apps.diagcab

Follow the steps:

1. Download the Troubleshooter from the link above, on your Surface (you can also transport it over via USB in which you'll need to open it from the USB instead of the Downloads folder)
2. Touch the Window Key on the Surface
3. Touch File Explorer
4. Touch Downloads in the left side Navigation pane
5. Open the Troubleshooter
6. Touch Next
7. The next screen will state that the Troubleshooter won't work for ARM devices, still touch Next
8. Click Next until you see a screen that says Restart your PC
9. Click on Next
10. Click on Close the troubleshooter
11. Reboot your Surface

In regards to Windows Update, please try the following:

1. Touch the Windows key on the Surface
2. Swipe from the right
3. Touch Search
4. Type Control Panel
5. Touch the Control Panel app
6. Touch View by and change it to Icons (Large or small)
7. Touch Troubleshooting
8. Touch View All in the top left
9. Touch Windows Update
10. Touch Next
11. Touch Try troubleshooting as an administrator
12. Touch Close the troubleshooter
13. Reboot your Surface

Once you have done both of these, see if you can access Windows Update and the Windows Store.
Surely, iPad isn't this much trouble.