Forget CES, it's Microsoft Patch Tuesday!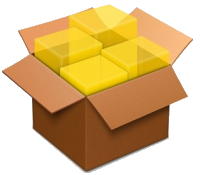 Welcome to the second Tuesday of the month, the day that has become universally known in tech circles as Patch Tuesday. It is that one day when Microsoft chooses to reach out and touch our computers in an effort to fix whatever has gone wrong or been exploited over the past month. Even during the Consumer Electronics Show we cannot escape Microsoft -- Steve Ballmer made a surprise appearance on stage last night, and now there is this.
For January 2013 there are several fixes in store for customers. There is of course the obligatory Malicious Software Removal Tool update, which appears almost every month. The tool works in the background in an effort to keep PC's safe. Most customers never know it is there because it does not appear in any app list, but if needed, you can launch it from "Run" by typing "MRT".
There are also updates for Software Update Services and the Microsoft Active Protections Program. These include .NET Framework 4.5 for Windows 7 and Windows Vista, as well as for the newest members of the family -- Windows 8 and Windows RT. In addition, there is an update to Internet Explorer Flash Player for Windows 8 and RT.
Microsoft's Dustin Childs reports that "we'll release seven bulletins; two Critical and five Important, which address 12 vulnerabilities. The Critical-rated bulletins address issues in Microsoft Windows, Office, Developer Tools and Microsoft Server Software. The Important-rated bulletins address issues in Microsoft Windows, .NET Framework and Microsoft Server Software".
The updates will be pushed out this morning at 10 am PST. If you have automatic updates turned on (the default) then you will not need to do anything -- other than expect your PC to suddenly reboot. But, at least it warns you a few minutes in advance.