Virgin Media to begin charging for Wi-Fi on the London Underground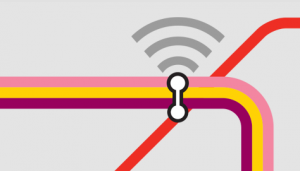 Introduced in time for last year's Olympics, Virgin Media's free Wi-Fi service has proven to be a big hit with people travelling on the tube, but all good things come to an end, and this particular gravy train is about to terminate. Well, for some people at least.
Although Virgin will be ending its free-to-all Wi-Fi service from Tuesday (29 January), the good news is if you're a Virgin Media broadband or mobile customer, or are with EE (Orange and T-Mobile), or Vodafone, you'll be able to continue to use it for gratis. So that's bad news for O2 and 3 subscribers in particular.
If you've used the free Wi-Fi before and are on one of the supported carriers, you should receive an email telling you the service will still be free for you (if you haven't already). If you're with another operator, you can still use the Wi-Fi but it will cost you £2 for a day's access, £5 for a week, or £15 for a monthly Virgin Media Wi-Fi Pass.
Virgin plans to beef up its Wi-Fi service over the coming months, adding hotspots to a further 28 stations by the end of the year.