Mirage Anti-Bot 3.0 blocks access to websites infected with dangerous malware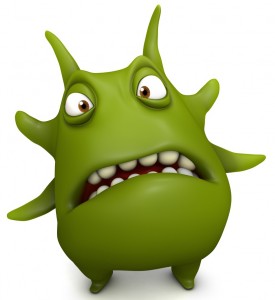 PhrozenSoft has released Mirage Anti-Bot 3.0, a tiny tool which aims to prevent your PC from accessing sites infected by the Zeus, SpyEye and Palevo families of malware.
The core of the program remains very simple. It just downloads the excellent www.abuse.ch blocklist and updates your HOSTS file accordingly, immediately preventing you from accessing any of the included malicious domains.
The official release statement said that Mirage Anti-Bot 3.0 will now handle this update "silently and automatically", though. The new release is also able to log any attempts to reach a blocked site. And you can even add new sites to the HOSTS file yourself, perhaps useful if you want to prevent your children from reaching some specific domains. (This isn't exactly bullet-proof protection, but may be enough to baffle young children or the less technical in general.)
And in general the author claims Mirage Anti-Bot 3.0 has been recoded entirely, making it better performing and easier to use.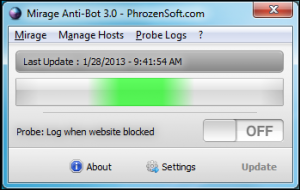 Does the reality match up? Not entirely. The program does suffer from one issue, in that it needs to run as an administrator, but not only fails to tell you this, but also doesn't complain if you forget. So when we first launched Mirage Anti-Bot as normal, it told us our system had been updated even though actually nothing had changed at all.
Of course, once you've realised the problem, this is simple enough to fix, for example just by tweaking the program's shortcut to ensure it's launched with the necessary rights (right-click, click Properties > Compatibility, check "Run this program as an administrator").
And with that sorted, Mirage Anti-Bot 3.0 provides a quick way to block access to many Zeus, SpyEye and Palevo-infected sites. It's also easy to use, relatively lightweight (it required barely 7MB of RAM on our test PC), and on balance could help to provide a useful extra layer of security for most systems.
Photo credit: Albert Ziganshin/Shutterstock